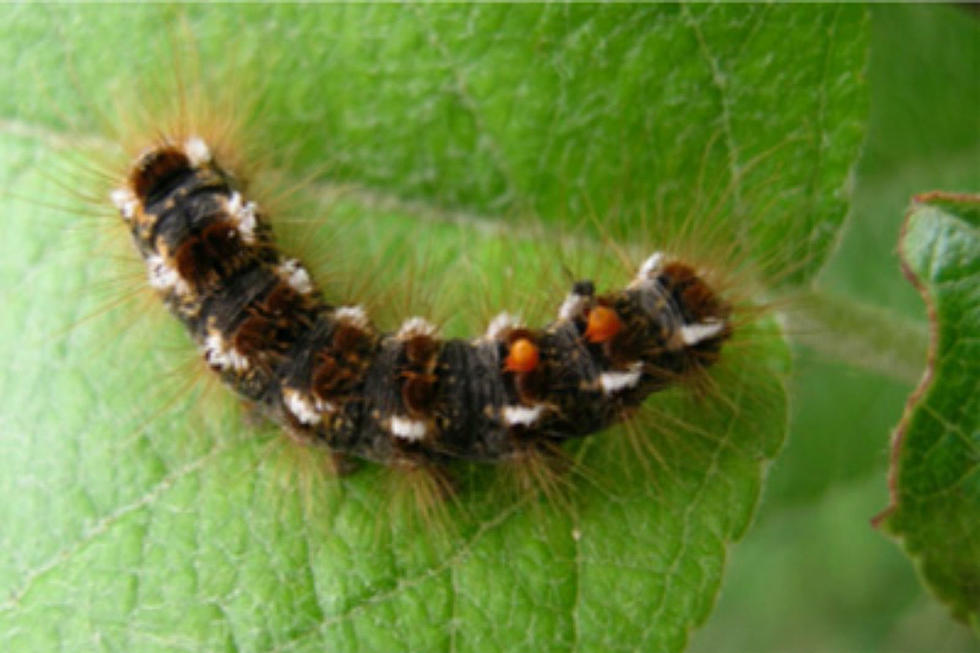 Maine; 2021 Could Be A Bad Year For Brown Tail Moth Rash
courtesy of Maine.gov
The weather conditions have not only been good for ticks to be thriving in Maine this spring, but it has also been good for the browntail moth.  
The browntail moths have been doing well in Maine; they are now found in all of Maine's 16 counties. So they are everywhere. 
They are different from the tent caterpillars but still, in my opinion, just as gross in their tenty little nests in the trees. 
The browntail moth caterpillars are an issue for a few reasons; they can cause damage to the trees by eating the foliage of certain trees, and a nasty rash the hairs from the caterpillar can cause in people. 
If you are one of the people who are sensitive to the hairs from the caterpillars of the browntail moth, it can be like poison ivy and can even cause breathing issues. So be away of that. 
If you find the browntail moth in your trees, the Maine Department of Agriculture says you should cut them out of the tree and burn them. Do NOT burn them while they are in the trees, and do NOT burn them unless you have a burn permit—more about getting a burn permit right here. 
LOOK: 30 fascinating facts about sleep in the animal kingdom
Goosebumps and other bodily reactions, explained
Do you have our free radio station app yet? If not, it's the perfect way to request a song, talk to the DJs, enter exclusive contests and to stay up to date with everything that's happening in and around Central Maine and the world. When you download it, make sure you turn on the push notifications so that we can send you exclusive content and local breaking news that you need to know about first. Just enter your mobile number below and we'll send a download link right to your mobile device. After that, you can download for free and immediately begin accessing all kinds of exclusive content tailored just for you. Give it a try and stay connected with us!