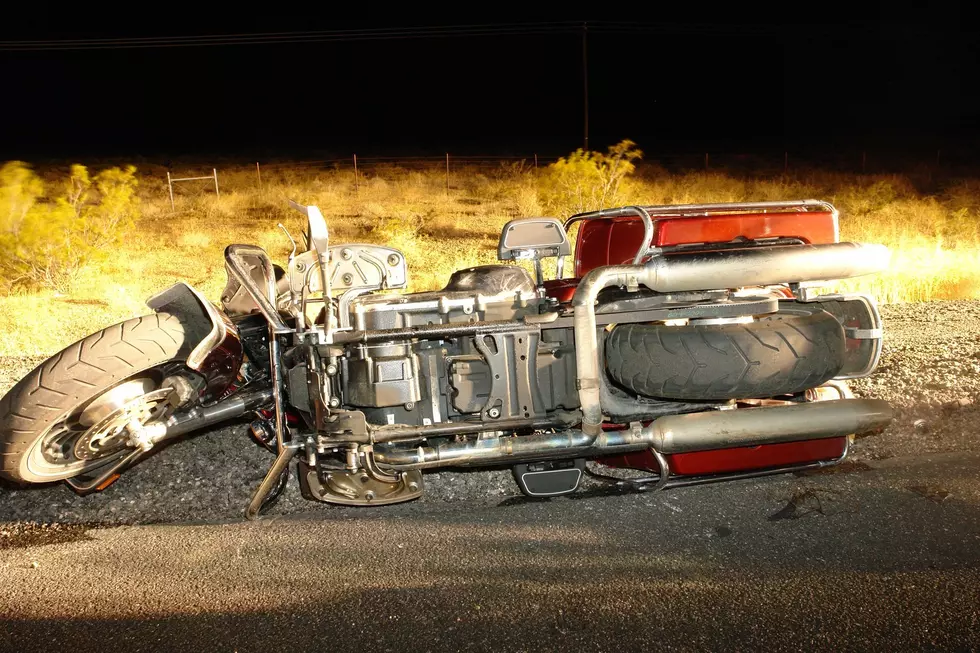 Maine Man Killed After Riding The Wrong Way on Interstate 295, Colliding Head-On With Sedan
Handout
A 47-year-old Maine man was killed following a wrong-way crash on Interstate 295 in Yarmouth on Sunday, according to WGME 13.
The news station reports that the accident happened at about 8:16 PM at mile marker 16 on 296. Officials say that 47-year-old, John Rivard, of Lewiston Maine, was operating his Harley Davidson motorcycle northbound in the southbound lanes.
While riding northbound in the southbound lanes, Rivard struck 2010 Honda Accord being driven by a person from Brunswick. Rivard was pronounced dead on the scene, while the driver of the Accord didn't sustain any injuries, WGME reported.
According to a press release from Maine Department of Public Safety Spokesperson, Shannon Moss, the rider was seen entering the highway the wrong way from off-ramp 15.
The crash is still under investigation and Maine State Police along with the Maine Department of Transportation had the southbound lanes on Interstate 295 closed for multiple hours Sunday night in the area of the crash.
Below are a couple of public information charts, attainable to anyone with an internet connection, from Maine.Gov.
The charts review statistical data year over year showing motorcycle crashes year over year that resulted in fatals, as well as fatal motorcycles year over year separated out by counties in Maine.
Remember, there are a number of MSF motorcycle safety and license courses available all across Maine and New England. And while no one instructor or class can ever guarantee your invincibility on a motorcycle, you may just pick up a piece of safety advice or two that just may save your life.
Dream Home! Elegant and Luxurious Mansion in Madawaska, Maine
The Price Difference Between a Condo on Washington Ave in Portland, ME, and St. Louis, MO is Astounding
I found two condominiums. One in Portland. One in St. Louis. Both in their respective cities. Similar square footage. The major difference, of course, is the ever-important location, location, location. And, even with similar square footage, Portland has one bathroom up at St. Louis. Still, the price difference is massive. Portland comes in at a whopping $1,105,000. St. Louis? An easily digestible $110,000. That's not a typo.
Scroll until the end to see the breakdown of comparisons.