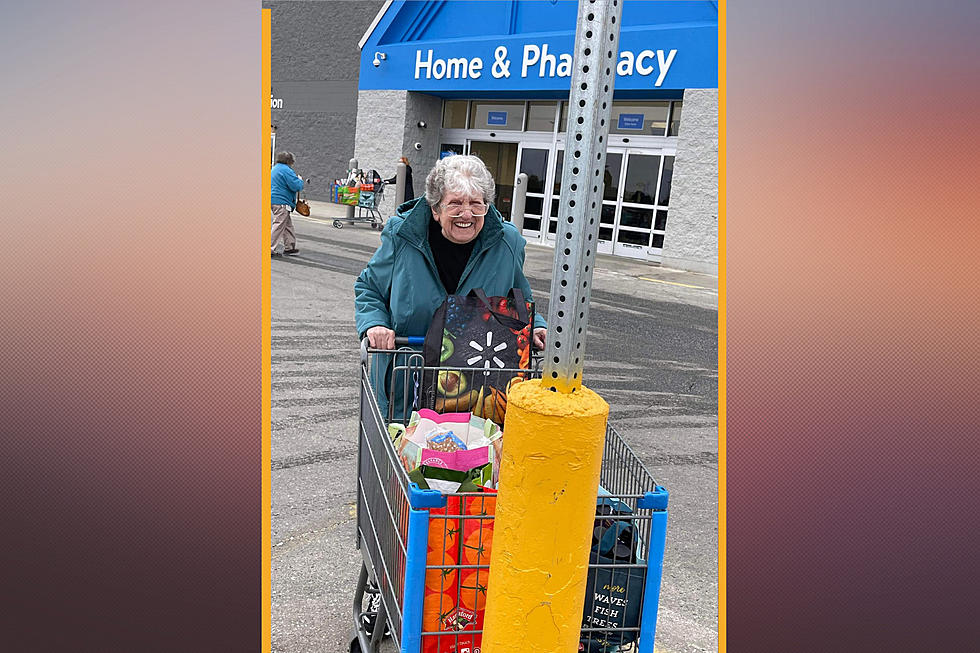 LOOK: Maine Memere Hits Walmart Pole on Purpose
Shawn Breton via Facebook
I saw this on Facebook and laughed so hard my hair tie came out and I bruised a rib. You guys! It's the Walmart pole again!
However, this time we've got one heck of a comedian in Auburn.
One hilarious shopper took her cart and "crashed" it into the infamous pole. Obviously, she is making a joke out of how many people have run into this now iconic piece of concrete or cement or whatever.
---
Gosh, it's hard for me to even begin to count how many drivers have crashed into this pole since its inception let alone the articles that have been written on it, but I'd have to say somewhere in the twenties.
A lot happens at the Auburn Walmart, especially as of late, and this has lightened everything up. What a good sport!
Shawn Breton took the photo because it's posted on his Facebook. He told me that Memere loves to make people laugh. We need more people like Mem in this world!
---

He posted the photo with the following caption,
"God D#$%  Mem now we are going to be all over the dam news for hitting the dam pole!!"
This light-hearted and silly joke made everyone in the comments laugh. Thanks for the giggle, Mem!
Cars Can't Stop Crashing Into One Yellow Pole at the Auburn, Maine, Walmart
There's a yellow pole in the Auburn, Maine Walmart parking lot that gets hit by drivers on a regular basis.
5 Objects at the New Target in Auburn, Maine Could That Rival the Auburn Walmart Pole
The Auburn Walmart has the legend of the pole, but what will the Auburn Target have?