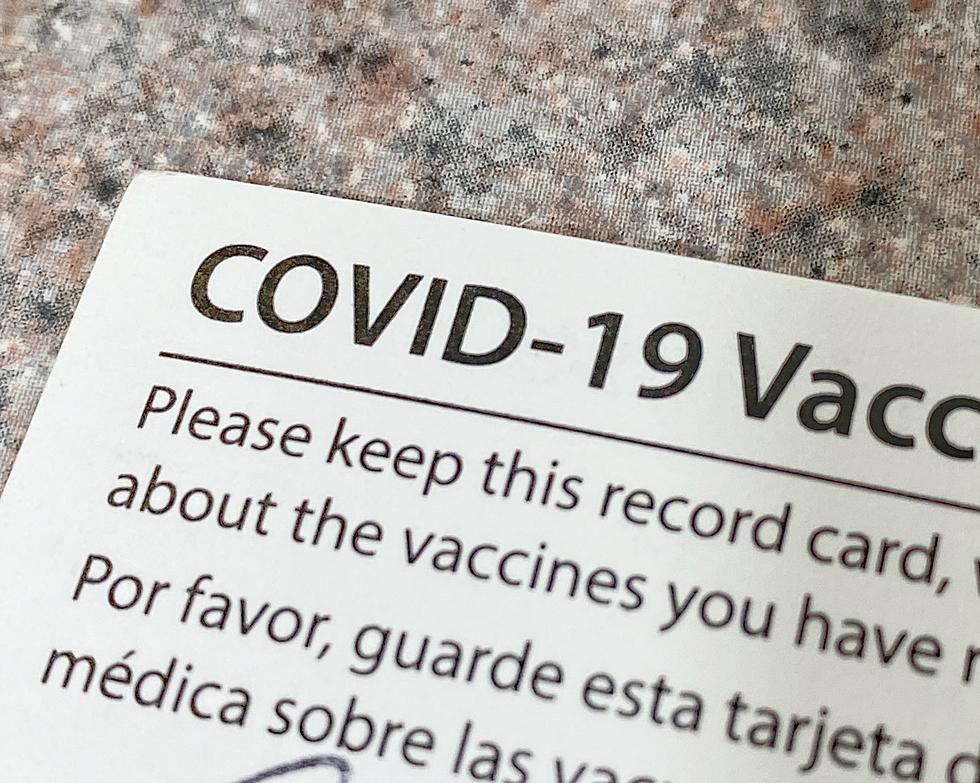 One And Done With My COVID Vaccine
COVID Card_Renee Nelson
After some thought, I decided to get the COVID-19 vaccine.
I want to be able to see my mother, my aunt, and some friends in Pennsylvania. I know that that is one of their requests, that the people they associate with have the vaccine and I know they have all had the shot.
I knew if I had the choice I wanted the Johnson & Johnson one shot. I just wanted to get this over with.
I was trying to sign up for a vaccine event in Augusta when I discovered that there was one happening in Lincolnville and it was the Johnson & Johnson one and done. I signed up for that one.
The whole process takes about 20 minutes or so, five minutes to get checked in, about a minute to get the shot, and then you stick around for about 15 minutes to make sure you do not have a reaction.  You get your card as you leave with your information and the information about the vaccine you received.
I can tell you it did sting just a tiny bit, my arm hurts where I was jabbed.  I am a little tired and achy today…but then again, it has been a busy week so it could be anything.
LOOK: Answers to 30 common COVID-19 vaccine questions
While much is still unknown about the coronavirus and the future, what is known is that the currently available vaccines have gone through all three trial phases and are safe and effective. It will be necessary for as many Americans as possible to be vaccinated in order to finally return to some level of pre-pandemic normalcy, and hopefully these 30 answers provided here will help readers get vaccinated as soon they are able.
LOOK: TV Locations in Every State
Do you have our free radio station app yet? If not, it's the perfect way to request a song, talk to the DJs, enter exclusive contests and to stay up to date with everything that's happening in and around Central Maine and the world. When you download it, make sure you turn on the push notifications so that we can send you exclusive content and local breaking news that you need to know about first. Just enter your mobile number below and we'll send a download link right to your mobile device. After that, you can download for free and immediately begin accessing all kinds of exclusive content tailored just for you. Give it a try and stay connected with us!