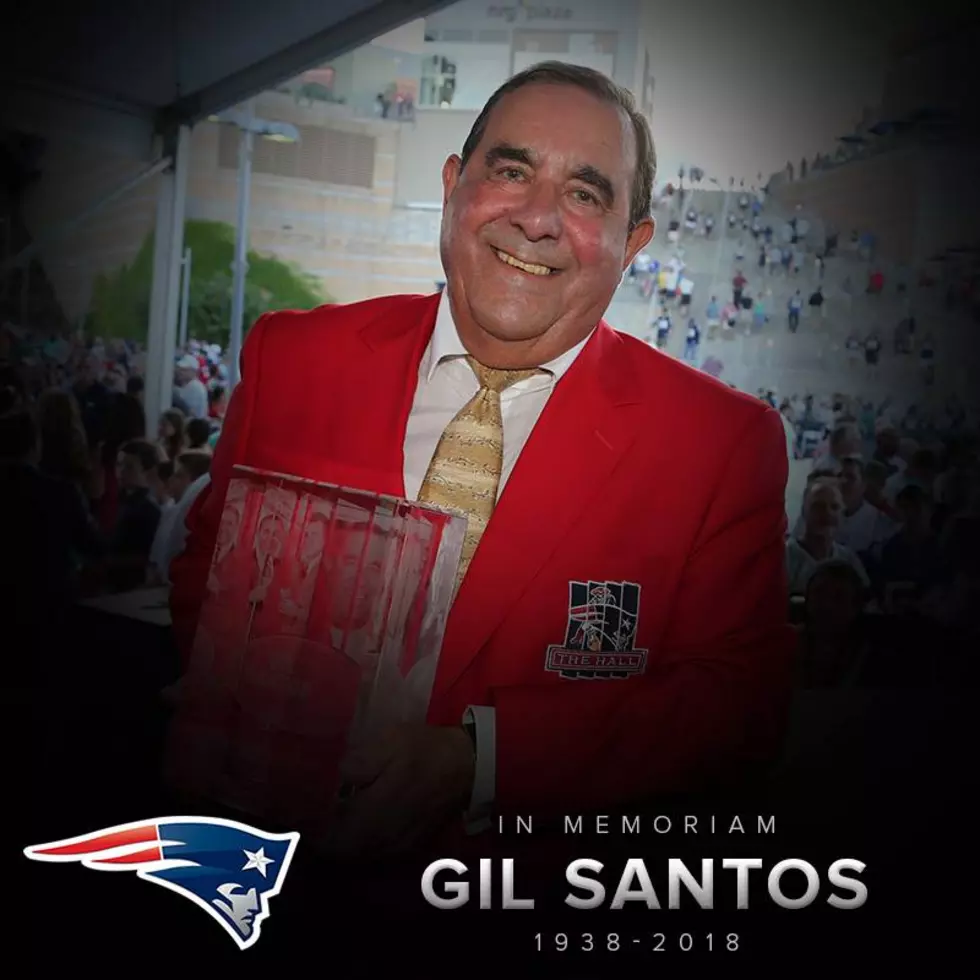 Patriots Radio Announcer Gil Santos Passes
New England Patriots Facebook
According to the KJ, Gil Santos, voice of the New England Patriots radio broadcasts for decades, passed away at the age of 80 (his birthday and 57th wedding anniversary) on Thursday.
His son, Mark, confirmed his passing.
Santos began working as a Patriots' color analyst broadcaster in 1966.  He took over play-by-play duties in 1971, but stepped away in the 1980s.  He returned to the broadcast booth in 1991, where he remained through the 2012 season.
Santos called 743 games in 36 seasons.  He was inducted into the Massachusetts Broadcasters Hall of Fame in 2009 and into the Patriots Hall of Fame in 2013.
In addition to his work with the Patriots, he called Boston College games and was a Vietnam veteran.
The Patriots noted his passing on Facebook.