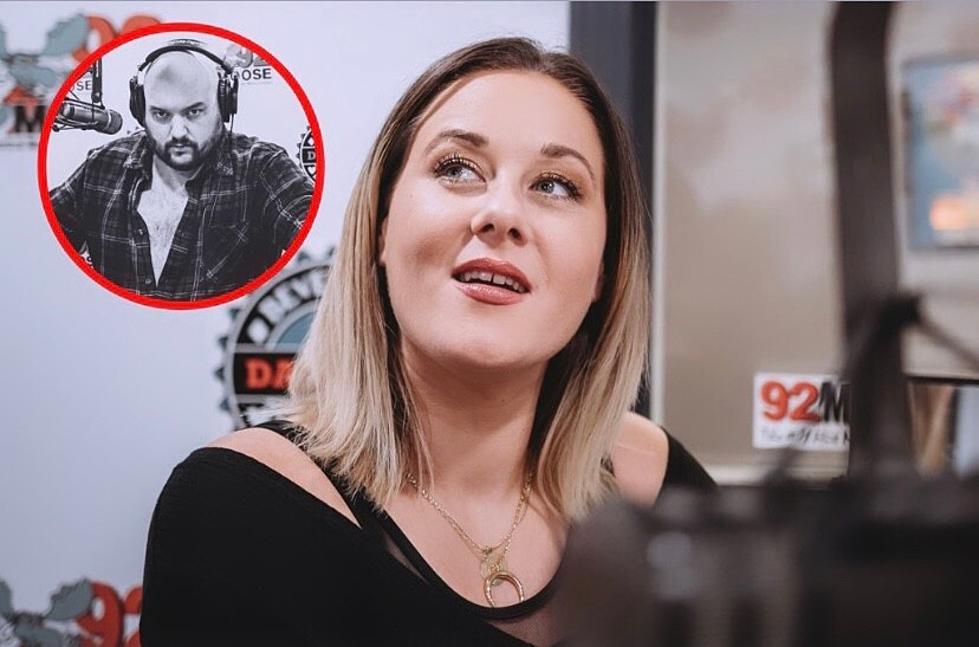 See Behind The Scenes of Matt & Lizzy's Ridiculous Photo Shoot
Carolyn Blais via Facebook
It was a rainy day. Carolyn Blais, an extremely in-demand Photographer in Maine, pulled up to the 92 Moose Studios in Augusta, Maine and had to deal with two remarkably huge divas. I am talking about me and Matt of, "Matt & Lizzy in the Morning."
I am fairly new to 92 Moose and their are bells and whistles that come with the job. Like getting you're photo taken. Matt and I are on-air every morning and our listeners do not get to physically see the connection we have and the exchange of words that happen between us.
Carolyn was able to capture those moments for you to get a behind the scenes look of our show. It also gives you a deeper peek into who we are as individuals and co-hosts.
Being a co-host means, you are engaged into a platonic marriage with the other person. You start your day with them, every day at wee wee hours of the morning. You are committed to someone that isn't your husband or wife. You are a friend, nurturer, cheerleader, supporter, priest, bartender, hair stylist, pimple popper, and sometimes even a back scratcher.
Now, thankfully, Matt and I are the same person, just with different bits. The chemistry between us is undeniable and when you meet someone that with just one look can understand you have to fart, you're golden.
Carolyn fortunately is already friends with Matt so she knew what she was getting into offering to take our photos. However, we leveled up the ridiculousness on this day.
Carolyn Blais is an incredible photographer and she was able to capture every part of our character and likeness. Please visit her site, Blais Photography, if you need to book an incredible photographer to shoot your event.
Check out our gallery below!
See Behind The Scenes of Matt & Lizzy's Ridiculous Photo Shoot
Behind The Scenes With Matt & Lizzy's Photo Shoot
We welcome you behind the scenes to take a look at a recent photoshoot that Matt and Lizzy appeared in. Caution: Some of these photos may be disturbing, fittingly.
Central Mainer's Show Us The Most Random Photos From Their Phone
Central Mainer's Show Us The Most Random Photos From Their Phone
We asked on Facebook to send a random picture of what you were looking at that moment and you did! It poses the question if we are sharing our lives too easily or not enough? Here are the random photos you sent in!