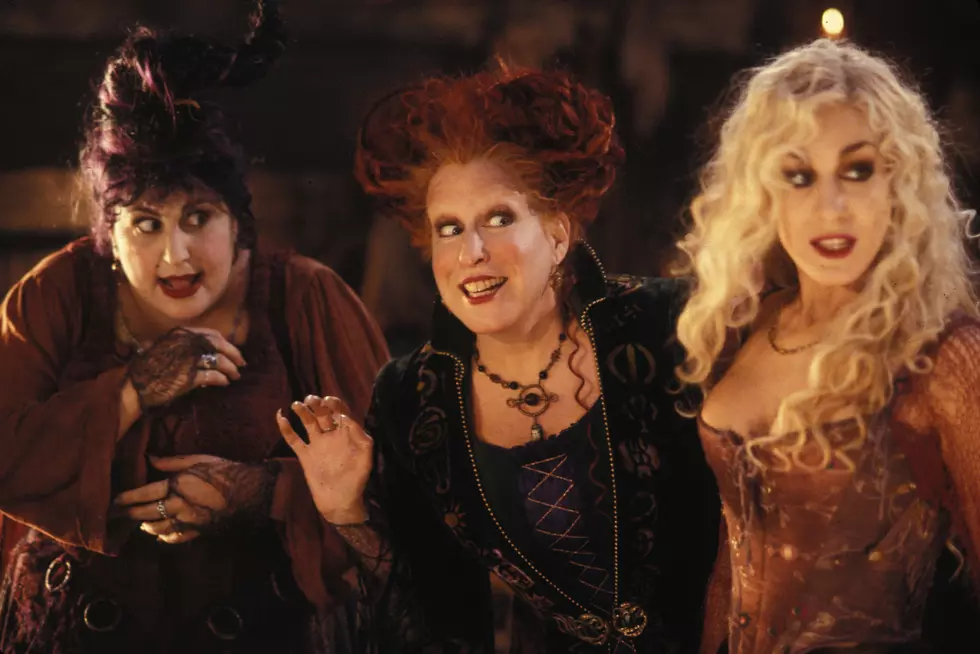 Plan Your Maine 'Hocus Pocus' Weekend With These Two 21+ Events
Buena Vista
Grab your sisters and mark your calendars. Two events are planned for one weekend here in Maine that are inspired by everyone's favorite 1993 Halloween Disney movie.
Hocus Pocus, starring Bette Midler, Sarah Jessica Parker, and Kathy Najimy is still wildly popular 26 years after being released. Those of us who enjoyed the film as children are now old enough to drink our own "potions" and watch the film while soaking up some serious nostalgia. Plus, who doesn't love a good costume party?
Friday, October 25th head to The Whiskey Barrel in Portland where they will be hosting a Hocus Pocus Ball. They will feature specialty cocktails such as Witches Brew (I wonder if it smells like children?) and Spiced Pumpkin. Get your best witching costume together too. You'll look beautiful and boys will love you! There will be cash prizes for the best costumes!
Oh, look. Another glorious event. Makes me sick!
The next day, October 26th, head to the historic Johnson Hall in Gardiner. They'll be hosting the Hocus Pocus Film & Event where they will be screening the '90s classic as well as offering finger foods (children on toast, perhaps?), drinks, Tarot Card readings, and a costume contest.
See, you don't have to travel down to Salem for a witchy good time! You know how craziness runs amuck down there this time of year. Now the only question is, will you be dressing as Winifred, Sarah, or Mary?