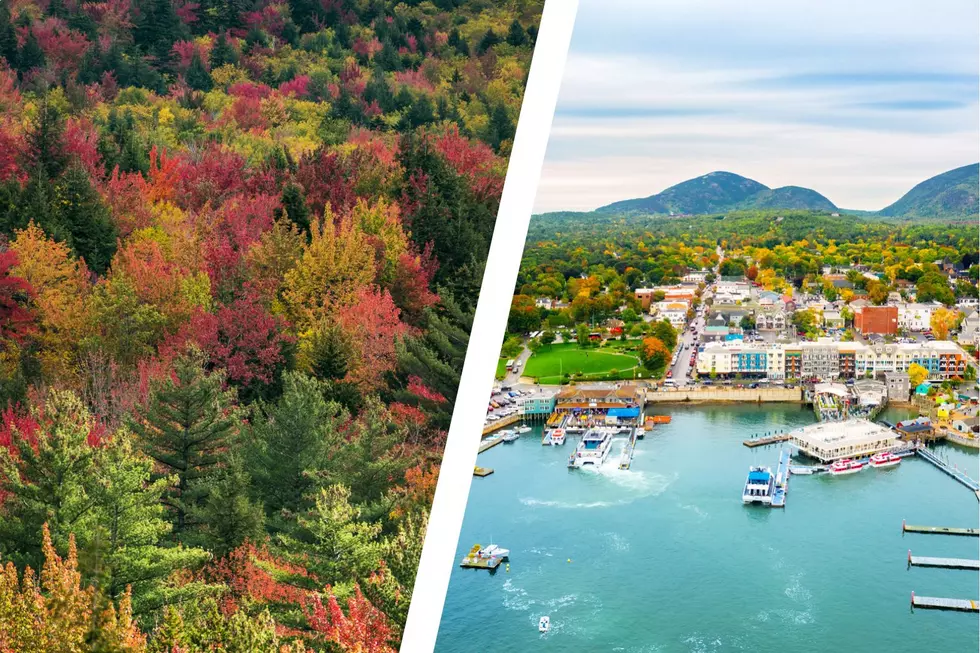 Popular Maine Town Listed as One of Best in the Nation for Fall Foliage
Getty Images: Canva
One very iconic Maine town made an exclusive list in regard to experiencing incredible fall foliage.
Travel + Leisure magazine released its annual list of best spots in America to witness the seasonal change. Maine's own Bar Harbor proudly was included with this venerable group.
The Knox County town located on Mount Desert Island is a massively popular destination, especially with Acadia National Park as a neighbor. Of course, its location gives it a wonderful diverse landscape, including shorelines, rolling hills, and plenty of beautiful island forests.
This is a little of what Travel + Leisure had to say about the popular Maine town...
Bar Harbor is just as well regarded for its quaint streets and water-bound location as it is for its access to Acadia National Park. It's also one of the nation's top leaf-peeping destinations. Every fall, between mid-September and early October, the foliage makes its colorful transition, drawing people from all over the U.S. You can hike Cadillac Mountain, visit the Cranberry Islands, or walk the Shore Path from the town pier among the stunning flora.
While Bar Harbor absolutely deserves to be on the list, there's probably about 50 other Maine towns that could get the call. Practically every region of Maine has just amazingly beautiful areas, especially this time of year.
Bar Harbor is one of three New England towns that made Travel + Leisure's list. Stowe, Vermont and Lenox, Massachusetts also were included in the article. Shockingly, no love for Connecticut.
Towns from New Mexico, Colorado, Maryland, New York, Michigan, Washington, and Tennessee rounded out the magazine's list. You can see the entire list here.
9 Majestic Maine Lakes
One of the things that attracts boaters, fishermen, nature lovers, and outdoor adventurers to the State of Maine are our majestic lakes and ponds. The state has close to 100 decent sized lakes and thousands of much smaller lakes and ponds. We have selected 9 of the most striking lakes for our list.
The 10 Most Expensive Homes on the Portland, Maine, Peninsula Right Now