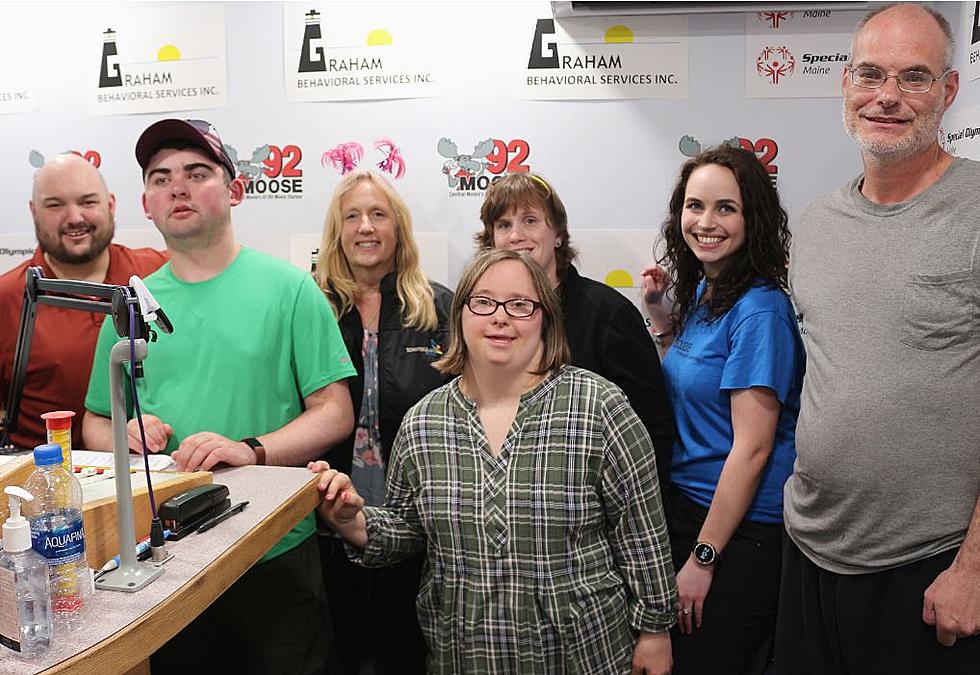 92 Moose Request-A-Thon For Special Olympics ME is Happening Now!
Patrick's XPS15
We are so excited to finally be announcing our annual Request-A-Thon for Maine Special Olympics! Because of COVID the Request-a-thon, which usually happens in June, will be happening a little bit later this year.
From 6 AM to 6 PM on Thursday, October 28th, you can call our request lines at (207) 626 9200 or (207) 547 9200 and for a $25 minimum donation you can request any song you want (as long as we can find it and it's radio appropriate).
All of the money raised will be going to benefit the Maine Special Olympics and is powered by our good friends at Graham Behavioral Services.
17 Must-Visit Maine Attractions
Got the day off and you want to take a family road trip, but you are at a loss for where to go? Check out this list of 17 "must visit" Maine attractions.
10 Central Maine Businesses That Our Listeners Miss
Everything changes, whether we want it to or not. This includes businesses. Many of the businesses we grew up with are no longer in Maine. Some no longer exists at all. Here are some of the businesses that are no longer in Maine that you miss.
The Highest Paying Jobs In The Augusta / Waterville Area
9 Maine Staycations Your Family Needs To Take
Since it looks like the summer of 2021 is going to be a little different - not quite as different as the summer of 2020, though - we've put together a list of great staycations you can take with your significant other or, in many cases, the entire family. This list was inspired by
Only In Your State
. Please keep in mind, due to current COVID-19 restrictions, some places may not be completely open. Let us know what your favorite places to visit in Maine are by messaging us through our app or on Facebook.
A Look Inside The Old Cony High School
From 1930 to 2006, the Old Cony High School provided a high school education to the teenagers of Augusta, Maine. Now, it serves as senior housing. Thanks to a resident of the building, we can take a look at it.
Peek Inside The Most Expensive House Currently For Sale In Maine
This $10.5 million compound on Hope Island in Casco Bay is the stuff that dreams are made of. With expansive grounds, a couple of guest houses, a horse barn, and a dock that connects to deep water frontage, what more would one desire?
Do you have our free radio station app yet? If not, it's the perfect way to request a song, talk to the DJs, enter exclusive contests and to stay up to date with everything that's happening in and around Central Maine and the world. When you download it, make sure you turn on the push notifications so that we can send you exclusive content and local breaking news that you need to know about first. Just enter your mobile number below and we'll send a download link right to your mobile device. After that, you can download for free and immediately begin accessing all kinds of exclusive content tailored just for you. Give it a try and stay connected with us!