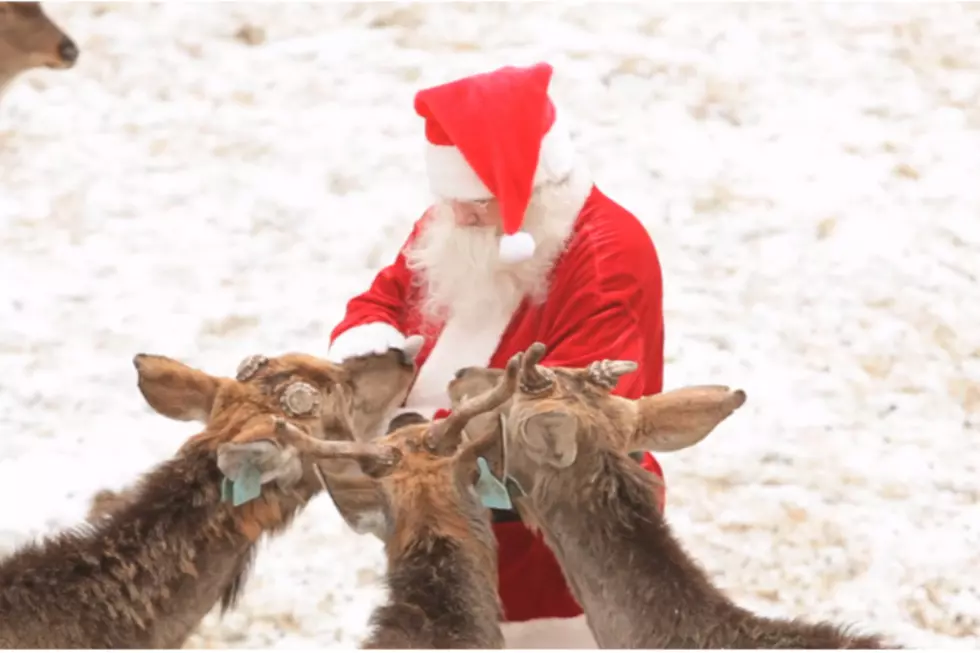 The North Pole Vet Clears Reindeer to Fly With Santa
American Veterinary Medical Association
I didn't even know the North Pole had a vet....and this time of year, that doc has one very important job.
According to NewsCenter Maine, Rudolph, Dasher, Dancer, Prancer, Vixen, Comet, Cupid, Donner, and Blitzen have been cleared for travel by the North Pole's veterinarian.
John Howe, DVM, Santa's personal animal caregiver and president of the American Veterinary Medical Association (AVMA), went to the North Pole earlier this month to give the reindeer a pre-flight health check, to make sure they were up to date on their vaccinations, and make sure they have the required certificates allowing them to travel across the globe.
Dr. Howe had great news saying..
Santa's reindeer are healthy, in great shape, and ready to fly on Christmas Eve.

 
According to Veterinary Practice News, Santa, who was unavailable for comment, put out a statement saying that the only way he can do his job is if his reindeer are healthy.
According to Santa,
Without my reindeer, there simply would be no Christmas. Proper veterinary care ensures that, year in and year out, my team and I are able to deliver presents to boys and girls around the world. Dr. Howe is definitely on the 'nice list' again this year.
Thanks E.L.V.E.S. (Emergency Landing and Veterinary Expert System) for making sure Santa has healthy reindeer.