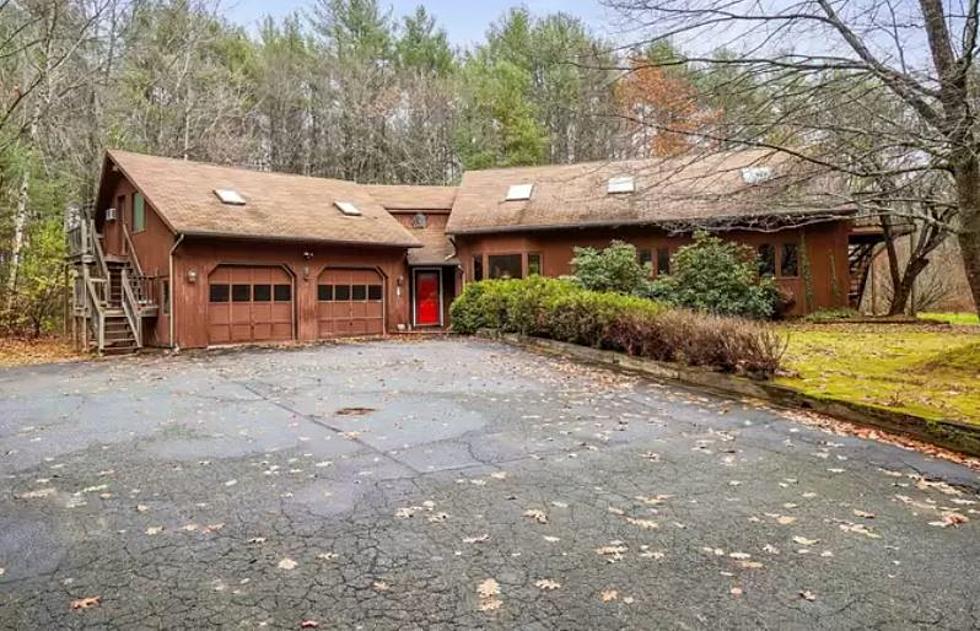 The Spiral Staircase In This Lewiston Home Leads To A "Speakeasy"
Realtor.com
It seems like everyone is talking about real estate these days.  Maybe the last eighteen months have made us anxious to make a change.  A big change!
Well, if you have been looking for a new place to call home, and you love to entertain, this could be the perfect house for you.
Located at 166 Old Webster Road in Lewiston, this 2,300 square foot home has three bedrooms, two bathrooms, a two car garage, and a large office / work space.
One of the coolest features of the home is the spiral staircase that runs from the loft to the finished basement.
In addition to the two bedrooms on the main floor, there is a "suite" in the loft.  The suite has its own deck and an attached bathroom.
It has some great features for people who love to entertain.  It has a large deck and a large in-ground pool.  Cool, right?  Well, the best feature has to be the fully furnished basement entertainment area.  The space has plenty of space for seating (or other furniture), a beautiful bar and, tucked away in a brick alcove, there is a sunken hot tub.  How cool is that?  We're calling it a "speakeasy", like the hidden bars of the prohibition era, but it could really be used for anything.  It could be a man cave, a hideaway for mom, or a family room.
166 Old Webster Road, Lewiston
This 2,300 square foot home sits on the outskirts of Lewiston and it has some unique features including an inground pool and an amazing entertainment room in the basement. As of December 2021, the list price was $335,000. Get more details
HERE
Based on the above photos, it looks like there is some basic maintenance that needs to be done.  Some landscaping (like cleaning up the leaves) and the exterior could use a paintjob.  However, the inside is beautiful.
As of December 2021, the list price is $335,000.  Get all the details HERE 
Top Rated Yelp Restaurants In Lewiston / Auburn
These are the top restaurants in the Lewiston / Auburn area, according to
Yelp
!, as of August of 2021.
Top Yelp Rated Restaurants In Gardiner
These are some of the top rated restaurants on
Yelp
as of June of 2021.