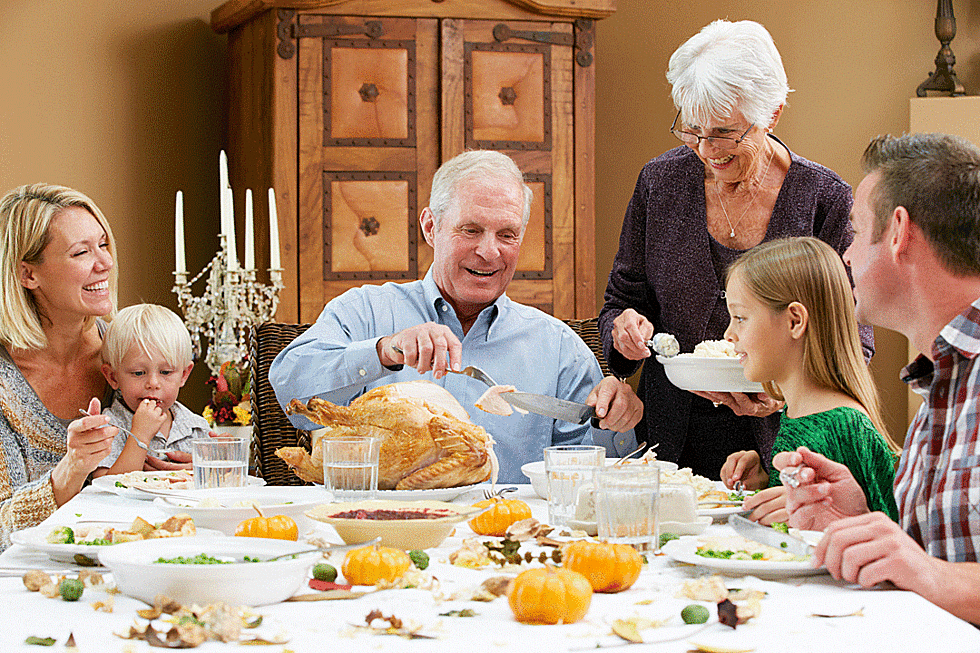 These Central Maine Restaurants Are Open On Thanksgiving
iStock
Not feeling the love for cooking a big dinner on Thanksgiving?  Or, maybe you're alone for the holiday?  These Central Maine restaurants have you covered!  They'll be serving up dinner and, in some cases, even breakfast.
Aunt Gin's (Rt 17 in Whitefield) - They're serving up Thanksgiving Dinner.  Call for more info and for reservations. 207.549.4600
Cloud 9 Restaurant (Senator Inn in Augusta) - Their traditional Thanksgiving dinner buffet, which runs from 11 AM to 6 PM, consists of turkey, pork loin, seafood newburg, stuffing, rice, squash, peas, salads, and dessert.  You are probably going to want to make a reservation by calling 207.622.0320
Denny's (Civic Center Drive in Augusta) - They're always open and always serving breakfast and lunch / dinner.  No matter what you're in the mood for, they've got you covered.
IHOP (Civic Center Drive in Augusta) - They'll be open on turkey day, but will have shorter hours.  You can stop in for pancakes, chicken and waffles, or a burger from 7 AM to 2 PM.  So, breakfast before you start slaving over a hot stove, or an early Thanksgiving dinner.
Lisa's Restaurant (Bangor Street in Augusta) - No matter what day it is, you can always count on Lisa's to be open.  No, really, Lisa and her crew are cooking up food (and serving up beers and cocktails) 365 days a year.
Otto's On The River (Water Street in Augusta) - They'll be serving up a traditional Thanksgiving feast of roast turkey or ham, peas with boiled onions, carrots, mashed potatoes, stuffing, and dessert (which include their amazing chocolate torte).  Call them for more details.  207.213.4757
What restaurants did we miss?  Send us a message through our station app.
Don't take our word for it.  Please call ahead to make sure nothing about their schedule has changed.
If you do go out, please make sure you tip your waitstaff extra well, and, have a safe and happy Thanksgiving