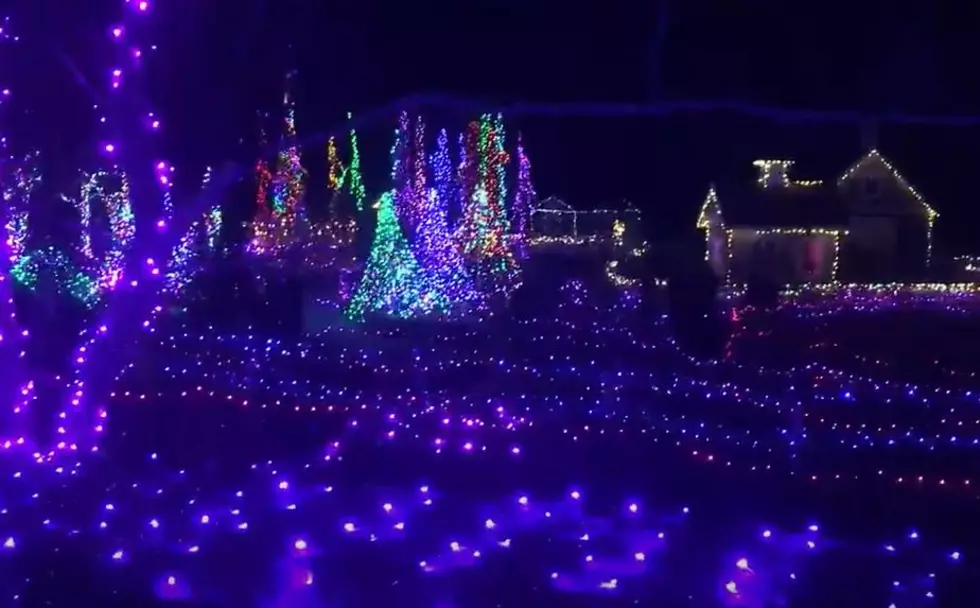 Big Change Announced For The 2022 Garden's Aglow
Youtube
For over a decade, one of the most anticipated Holiday attractions has been the Coastal Maine Botanical Gardens' Gardens Aglow.  The event, for those who are unfamiliar, features the botanical gardens decked out in hundreds of thousands of twinkling Christmas lights.
For the last two years, over concerns about the spread of the COVID-19 virus, the event has been "drive through".  Instead of wandering trails lined with lights on foot, a set path was determined on paths that were wide enough to accommodate a normal sized car or truck.
According to the attraction's website, the event has switched back to being a "walking" event!  And, according to the website, it will be even bigger and better than it was before the pandemic.
This year's event will features nearly three quarters of a million lights spread across 14 acres.  The site says, in part:
The magic begins as darkness falls. Explore our central garden areas, turned into a festively lit wonderland with more than half a million lights. This year, the seasonal celebration returns to its roots as a walking tour with a new, reimagined design
In 2022, Gardens Aglow will be open Thursday through Sunday from November 19th through December 31st.  There will be other select dates, as well.
Ticket prices will be $18 for adults, $16 for senior citizens, and $10 for kids aged 3 to 17.  Kids under 3 are free and they have a family special (2 adults and 2 kids) for $45.  There are also specials for Coastal Maine Botanical Gardens members.
For more information and to purchase tickets, click HERE
The 7 Richest "Mainers"
According to
Money Inc
, these are some of the richest people with ties to Maine.