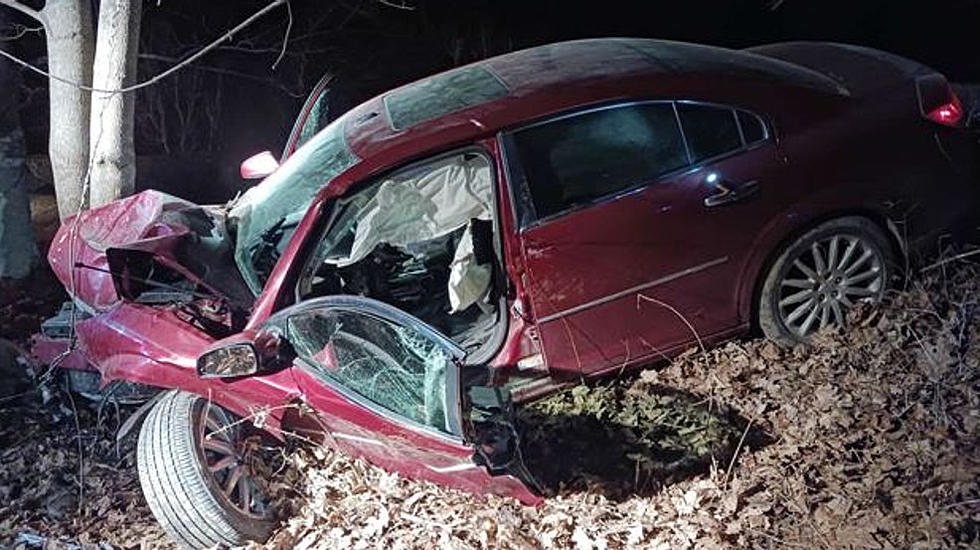 64-Year-Old Maine Man Killed in Monday Evening Crash
Lincoln County Sheriff's Office
It was a tragic ending to a crash that happened at about 9:15 Monday evening in South Bristol, Maine. Most crashes in Maine are reported to first responders via a phone call to 911. However on Monday night, it was a member of the South Bristol Fire Department that happened to be driving by and discovered the crash after it had happened.
According to WGME 13, the Lincoln County Sheriff's Office is reporting that a 64-year-old man, from Bristol, was the only victim in the single-vehicle crash that occurred on Route 129.
Officials report that the red four-door sedan, driven by Kenneth D. Chasse, 64 of Bristol, left the roadway on Monday night and crashed into a nearby tree. Reports indicate that Chasse was not wearing a seatbelt at the time of the crash and, sadly, was pronounced dead at the scene of the crash.
The Lincoln County News is reporting that the vehicle involved in Monday evening's crash was a red 2007 Saturn. A photo obtained from the Lincoln County Sheriff's Office shows the vehicle resting against the tree that it struck during the accident.
In addition to the Lincoln County Sheriff's Office and South Bristol Fire Departments, the Lincoln County News says multiple other agencies responded to the Monday night fatal including Central Lincoln County Ambulance Service, and Bristol and Damariscotta fire departments. Additionally, members of the Bristol Fire Department assisted at the scene with traffic control.
The crash, which was reported at around 9:15 on Monday night, was cleared by emergency crews at about 11:45 that evening.
This is a developing story and we will continue to keep it updated as more information becomes available to us.
Our thoughts go out to Chasse's family and friends during this difficult time.
16 Maine Hidden Gems
Looking for inspiration for your Maine adventure? Check out our list of attractions, historic sites, restaurants, and performance venues.