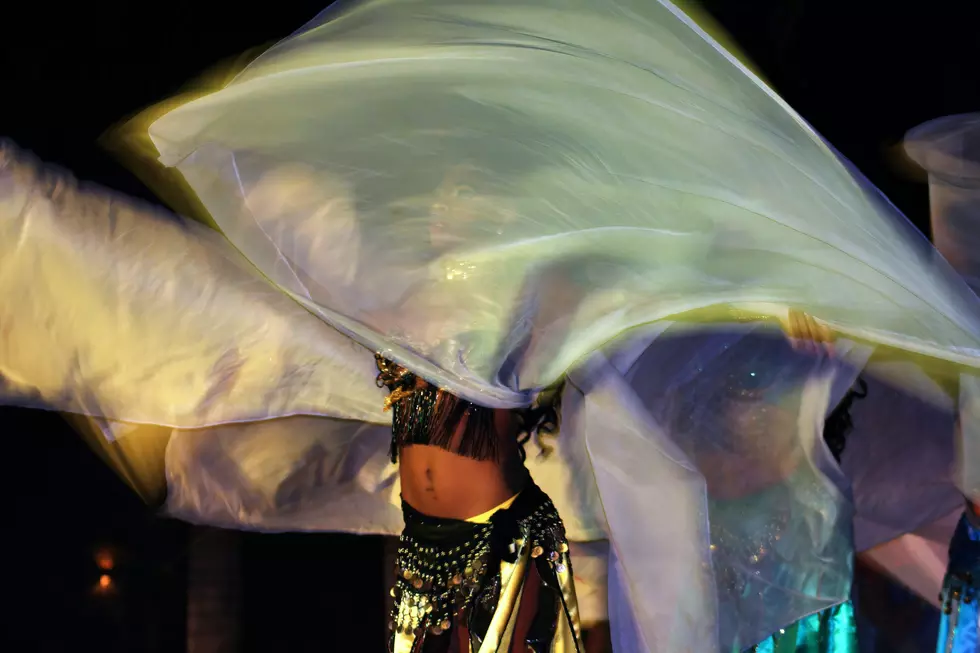 70-Year-Old Central Maine Woman Teaches Belly Dancing After Beating Cancer
Simon Hurry via Unsplash
Karen Ferroni is a Maine woman that has not only conquered cancer, but is now spreading body positivity and movement through the art of belly dancing.
According to Central Maine, Karen is a retired Doctor and former Chief Medical Officer of a hospital in Mass, and if that's not enough, she is now a teacher of a very artistic and unique form of dancing.
I have tried this style of dance and it's sensual but a very intense workout.
According to the Oxford Dictionary, belly dancing originated from the Middle East and involves gyrating your hips.
I think belly dance can change your life. It changed mine.
She started her belly dancing journey through a friend over 20 years ago and fell in love immediately, as the article states.
The article goes on to say that as belly dancers, you normally take on Arabic stage names and hers is,  "Farahan", which means "Happy" in Arabic. She jumped right into the culture and hasn't stopped or slowed down yet.
Before the pandemic hit, sadly, Karen was diagnosed with Stage 4 breast cancer. And because of the pandemic, it put a hold on her classes.
Ferroni finished treatments in the summer of 2020 and found herself wanting to move, and back to belly dancing she went.
Ferroni and her friend, Nancy Strout would take classes at the fierce, RBF Studios in Augusta and when their instructor took the summer off, Karen stepped in. Or should I say, gyrated in. Because Karen was so amazing, the owner offered her a teaching spot.
Mainers over 50 are trying this dance because of Karen. She is inspiring others and according to one dancer is very patient.
I'm 53 and trying something new and wanted to do something fun and open my realm and move and learn.

She is wonderful and is very patient and good.

Central Maine
Karen is a woman who wants to spread her fierce love for dance and life to all others who are willing to take the journey of movement with her.
If you're interested in taking a class, they are offered each Sunday at RBF Studio in Augusta. For more information on how to attend, visit the RBF Studio Facebook Page! 
These 15 Maine Restaurant Meals Need To Be On Your Bucket List
Here are 15 Maine restaurant meals that will satisfy your craving and check off a mark on your bucket list!
10 Maine Restaurants With The Most Remarkable Views for Fall
Would you like to treat yourself to a wonderful meal with a fall view of a lifetime? Well, here at 10 different Maine spots to visit just for that!