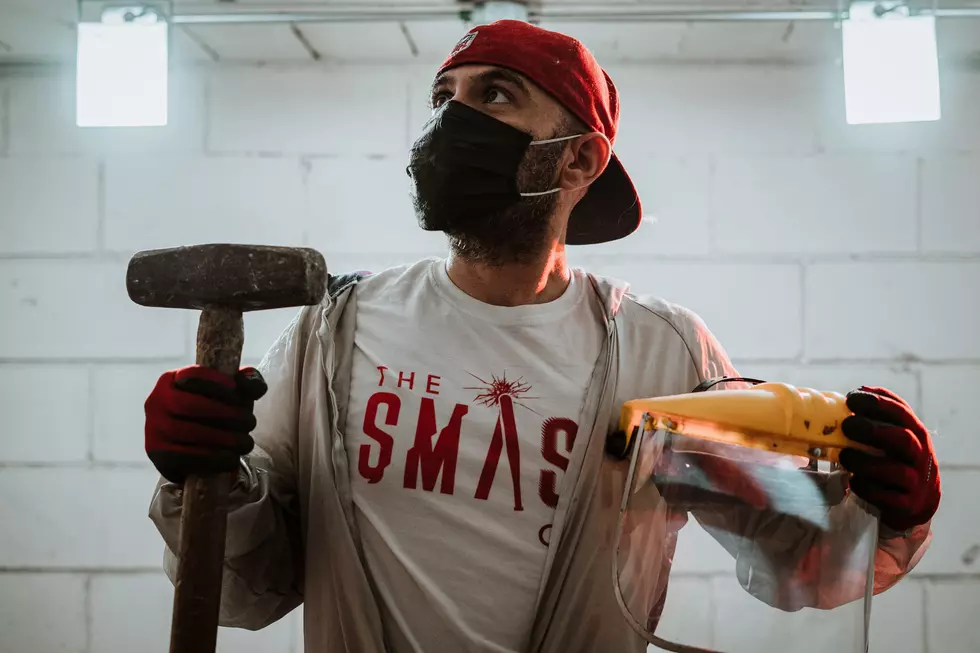 Break Stuff Without Getting Arrested at Central Maine's First Rage Room
Daniel Becerra via Unsplash
Raise your hand if you've ever been so stressed or angry that you feel the need to pick up a lamp and completely destroy it. Well, I have and if you feel that stress coming on and don't know how to deal, one place just opened up where this is as acceptable as it is wild.
According to Central Maine, a man named Craig Stanton has opened his garage to those who need to be a little reckless from time to time. This is a side gig for him, as he is a car detailer by day.
As the article states, he took everything out of his garage four months ago and decided to turn it into Central Maine's very first rage room.
Rage rooms have become extremely popular within the past few years. They began in 2008 in Japan and traveled to the United States, according to Vice.
I have yet to visit a rage room but taking your anger out in a safe and manageable space is alluring to many. It can be a workout but helps to alleviate those feelings of stress.
Craig, 47, was made aware of rage rooms after he saw it on TikTok, according to the Central Maine article, and he named his room, The Rage Room LLC.
All participants have to be 18 and if they are between 10 and 18 years old, need to be accompanied by an adult. They are fully equipped with tools, gloves, and headgear and then are ready to rage!
The best part is picking your poison. What tool you're going to use to break things? They have an assorted variety of "weapons" you can choose from like tennis rackets,  sledgehammers, field hockey sticks, crowbars, mallets and baseball bats.
I'm not sure what I'd pick!
A lot of these weapons or tools are easily found at yard sales, at discounts at local businesses, or auction houses.
If you'd like to learn how you can try this epic release, visit The Rage Room on Facebook. 
Here Are The Best Places to Cut Your Own Maine Christmas Tree
Taking the family to one of Maine's various Tree Farms is a tradition many of us hold dear. Here are the best spots to cut your own tree down this holiday season in Maine.
Here Are 20 of the Best Places in Maine to Get a Delicious Grilled Cheese
Grilled Cheese is the best type of comfort food for your soul. Here are 20 of the best spots in Maine to grab delicious grilled cheese!