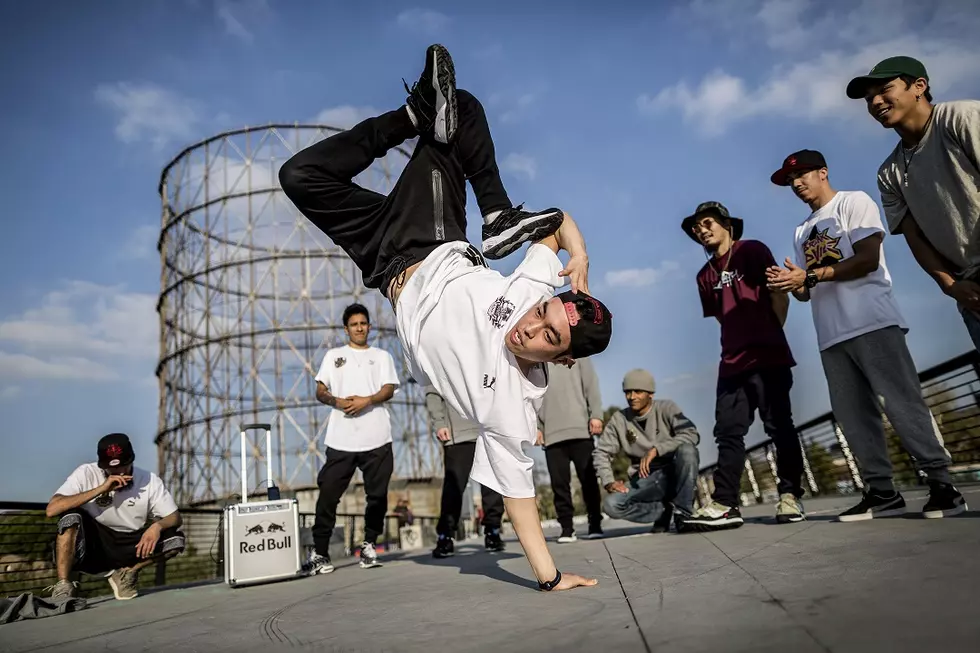 Breakdancing To Become An Official Olympic Event
Dean Treml, Getty Images
Its taken nearly four decades, but breakdancing has finally became a "medal" event at the Olympic Games.
According to People Magazine, on Monday, the International Olympic Committee announced that breakdancing will become an official Olympic event at the 2024 Paris games.
Honestly, considering the "sport" really hit its peak in popularity in the mid-to-late 1980s, it is kind of surprising that we'd see the event added in the 2020s.  And, even more of a head scratcher (to me, at least), is the fact the IOC says they added the event to attract a younger audience to the games.  Hmmmm....  Yes, there are still dance crews performing in cities across the United States, but it is nowhere near as popular as it was in the 80s.  These days, it is really niche.
According to Wikipedia, the style was first seen in the early 1970s.  Back in the 70s, it was referred to as "b-boying" or "break-boying".  The term "breakdancing" did not come along until the 1980s.  The dances were inspired by the "breakbeat" style of mixing that DJs like DJ Kool Herc.
Breakdancing really hit the mainstream with the release of the breakdancing movie "Breakin'" in 1984.
Skateboard, surfing, and sport climbing were also added to the list of official Olympic sports.
What are your thoughts on this?  What would you like to see as an Olympic event?  Message us on Facebook or send us a message through our radio station app.
---
If you haven't yet, take a minute to sign up for our email newsletter.  Several times a week, we send out an email loaded with the top content from our websites.
CHECK IT OUT: 100 sports records and the stories behind them