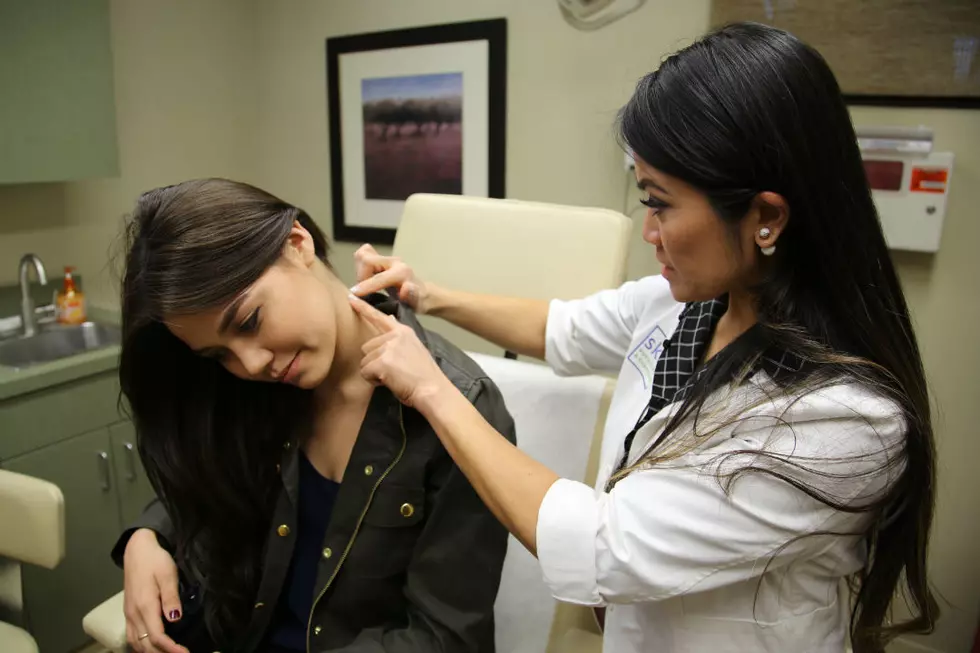 Can You Stomach TLC's New Show About Pimple-Popping + Exploding Cysts? (VIDEO)
Barcroft Media, Getty Images
Got a glaring gag reflex? Queasiness come easy? TLC's gonna test even the most iron stomachs with its new show, which literally pushes the boundaries of pimple-popping, blackhead extraction and explosive cysts.
It goes without saying...proceed with caution.
"The stories are compelling and memorable because these people are suffering with serious skin issues," she said. "The difference between my YouTube series and this show is that with the show, you see the doctor-patient interaction and the patients' backstory — how they dealt with their skin condition on a daily basis before coming to see me."
That being said...there's definitely some nausea-inducing stuff to come — count on it.
"I can tell you that in one episode, I take on the biggest cyst I've ever seen in my entire life," she said. "The pops that we show are big pops, but we also show other conditions within the broader scope of dermatology. The show gives people a chance to be detectives, to watch me tackle the most fascinating skin conditions they've never seen before."
Think you'll Dr. Pimple Popper? Check out the preview at your own risk, and share your thoughts in the comments.
Know Your Internet Star: The Most Popular YouTubers and Viners