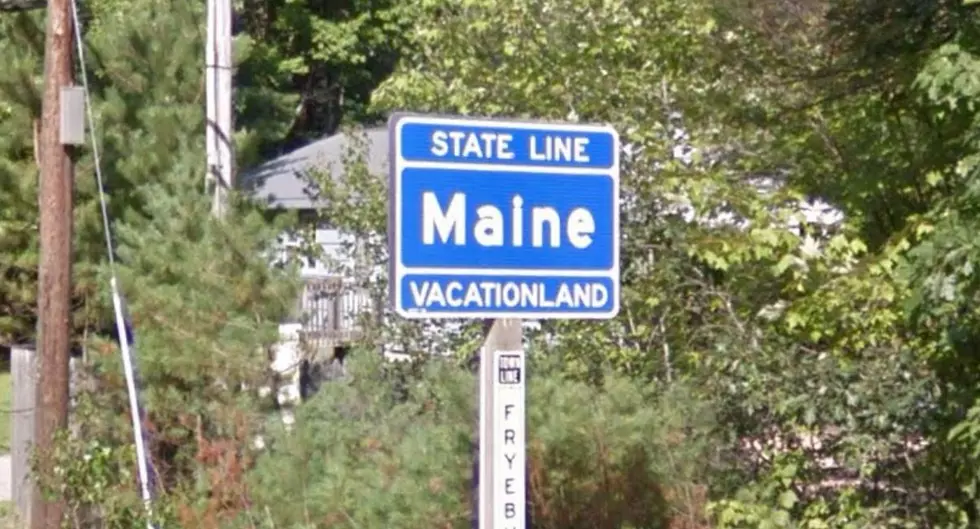 Happy Birthday State of Maine
Google Maps
Yesterday (March 15, 2021) was Maine's 201st birthday.  That pandemic thing we have been dealing with kind of threw things off track for all the events that were planned for 2020.  But yesterday, on Maine's 201st birthday a new time capsule was unveiled and will be set in place this fall to be opened in 100 years.
I don't normally get excited about time capsules but I bet that will be a fun one to open in 100 years…with all this stuff from all that was life in 2020.
SO what are we going to do?  Good question.  I know a number of events have been rescheduled for this summer.  There are events around the state of Maine including sailing ships, a parade, expo, and the sealing up and placement of that time capsule.
You can keep up to date on the events that are planned and what is being added at Maine200.org.
There is also swag like maple syrup, a special license plate, and some other fun things.
But let us not forget this is a big deal and take this chance to learn a little bit more about the great state of Maine.  The Maine bicentennial website also has some great information on the history of Maine.
Here Are 13 Guinness World Records That Were Set In Maine
50 Famous Brands That No Longer Exist
Do you have our free radio station app yet? If not, it's the perfect way to request a song, talk to the DJs, enter exclusive contests and to stay up to date with everything that's happening in and around Central Maine and the world. When you download it, make sure you turn on the push notifications so that we can send you exclusive content and local breaking news that you need to know about first. Just enter your mobile number below and we'll send a download link right to your mobile device. After that, you can download for free and immediately begin accessing all kinds of exclusive content tailored just for you. Give it a try and stay connected with us!