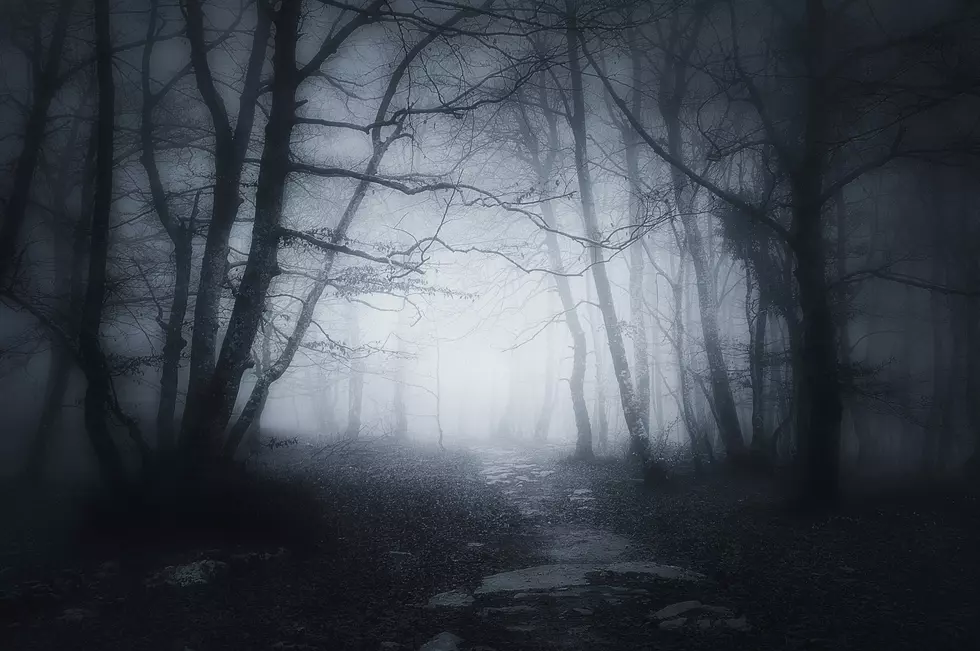 Maine Dashcam Footage Appears to Show Ghost Crossing The Road
Mimadeo
We have spent countless hours over the years talking about paranormal happenings here in Maine. Renee and I have even ventured out with local ghost hunters to see what kind of paranormal trouble we could get into. Now, we have even more evidence that there may very well be ghosts among us.
While I was scrolling through my newsfeed this morning, I came across a video that had been posted yesterday by a page called 207 paranormal. The page claims that the video you are about to see was shot via car dashcam somewhere in Falmouth a few days ago.
In the description they say that at the time of the recording the driver though maybe they had captured a deer or other dark fast-moving animal. Well, the more I watch this video, the more convinced I am that it is certainly NOT a deer that was captured. As you watch the video you will see what appears to be a fairly large and dark, shadowy figure (blob?) moving quickly across the road and then out of view.
No matter what you think this thing could be, it's still pretty cool!
Stephen King Through The Years
Do you have our free radio station app yet? If not, it's the perfect way to request a song, talk to the DJs, enter exclusive contests and to stay up to date with everything that's happening in and around Central Maine and the world. When you download it, make sure you turn on the push notifications so that we can send you exclusive content and local breaking news that you need to know about first. Just enter your mobile number below and we'll send a download link right to your mobile device. After that, you can download for free and immediately begin accessing all kinds of exclusive content tailored just for you. Give it a try and stay connected with us!
Enter your number to get our free mobile app