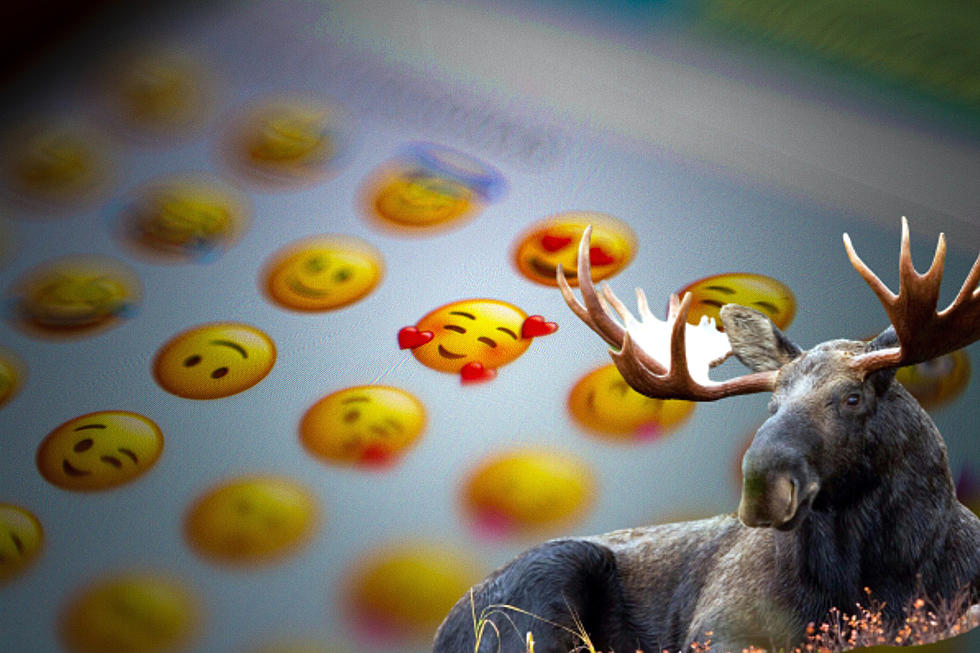 Maine Just Got Another Emoji Win: The Moose Emoji Is Coming
Unsplash
It was announced on USA Today, that the latest version of iOS, iOS 16.4, have been released by Apple! This means that with other features and security upgrades their will also be a whole new set of emojis!
Let's be real: most of us don't get too stoked about iOS upgrades. We're all just like, "Eh, whatever." Even sometimes get a little bit annoyed by them. But when it comes to the fun stuff? Now we're talking! And what's more fun than new emojis? Seriously, they're the highlight of any upgrade.
USA Today reports they'll be hitting us with 21 fresh emoji's, ranging from cute critters to slick hand gestures to random objects that you never knew you needed.
And get this: we now have a whopping 3,600 emojis to choose from in all. Who needs words when you have all these little icons at your disposal? You could literally just type in emoji's from now on.
The lovelhy residences of our great state of Maine are going to be very pleased with this update because we will now have our legendary mascot, the Moose, to choose from!
Here is a list of all of the new emoji's that are going to be released with this recent upgrade, according to USA Today:
Shaking face
Pushing hand (both left and right)
Pink heart
Gray heart
Light blue heart
Donkey
Moose
Goose
Wing
Jellyfish
Hyacinth
Pea Pod
Ginger
Folding Hand Fan
Hair Pick
Flute
Maracas
Khanda
Wireless
What To Expect When Visiting This Maine Rage Room
Have you ever needed to release your inner madness without seeing a therapist or heavily drinking? Then The Rage Room is a must-visit for you!
Don't Miss These 11 Lobster Boat Races in Maine in 2023
If you are seeking adventure, lobster boats, and new friends, check this out.