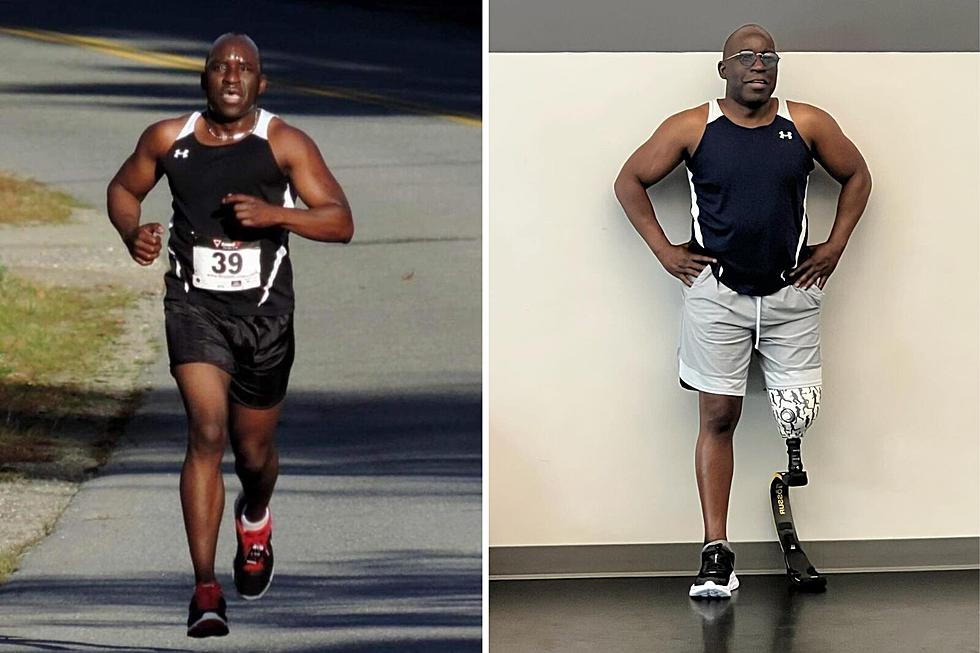 Resilient Runner Overcomes Tragic Accident That Cost Him His Leg in Maine
Tyrone Fulgham via Facebook
According to the Sun Journal, on September 23, 2021, at about 5 p.m., Tryone Fulgham was running along South Witham Road in Auburn, covering 8 miles as part of his preparation for an upcoming marathon.
Tryone was hit by a motorcyclist who had lost control of his bike while going down the hill, the newspaper reported. This was about 4 miles into his run. The motorcyclist, slid the bike towards Fulgham, causing it to crash into him, the Sun Journal stated.
In an interview with the newspaper, he said he looked down and knew he lost his leg because there was so much blood.
I was also lucky enough to talk to Tyrone, and I am happy I did because I think we can create awareness for this brave man.
I call him brave not because of his accident or the loss of his leg but because of his resilience and how he chose to continue on after the crash.
Despite losing half his blood volume, Tyrone did not succumb to being a victim of his circumstance but a hero instead. Pushing himself to the limit and not feeling sorry for himself.
He told me that
"Everything happened so fast. It's hard to explain how hard it is to realize that one minute you're just running and the next your life is totally changed or you may die. I had all those emotions coming at me at once."
He went on to say that he ran everything from 5K up to a half marathon and was in the midst of training for a possible entry into the Boston Marathon when the accident occurred.
"Once I knew I was going to live I made the decision not to look back and feel sorry for myself but to live my life as full as I can, not just for myself, but for the friends and family that are here and the ones that are not, especially my daughter who passed away six years ago."
His sister has planned a benefit for him for future medical expenses and the cost of a prosthetic leg which needs to be replaced every five years at a cost upwards to $50,000. This is the May 12th benefit. You can also help Tyrone by donating to the GoFundMe.
Most insurance companies will only cover one prosthetic leg in your life, which I find appalling, and that is another reason his sister is holding this annual event.
Despite facing unimaginable tragedy, Tyrone continues to inspire others with his unwavering determination to succeed in life. Despite losing his daughter and his leg, he refuses to let these setbacks define him but instead uses his strength and resilience to lift those around him.
We can all look to him as an example of what it means to persevere in the face of adversity and follow his lead in achieving our own dreams.
Maine's Miles for Mills, The Most Intense Run I've Ever Experienced
This Memorial Day Weekend, I attended the Miles for Mills 5k in Brunswick and 1300 runners felt exactly the same thing.
Stupid Questions People From Away Ask Mainers