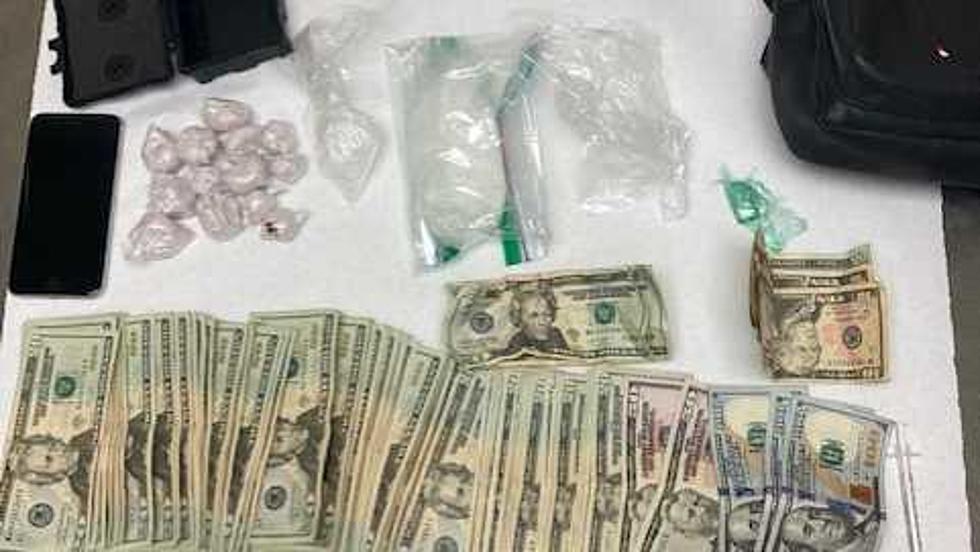 Maine Traffic Stop Leads to Major Drug Bust of Fentanyl, Meth
York County Sheriff's Office
Maine officials are always working hard to make sure that our towns and communities state-wide remain as safe as possible. And there's no greater example of the hard work our men and women in blue are doing than when there is a substantial drug bust.
According to WMTW News 8, this particular seizure of illegal drugs actually happened on Valentine's Day during a 'routine speed detail'. Deputies with the York County Sheriff's Department were stopping drivers for excessive speed and issuing citations when they pulled a 32-year-old over on route 202 in Lebanon, Maine.
During the traffic stop, the man gave police a false name. Police say they had probable cause to then search the vehicle, which they did. Upon completing their search, deputies were able to confiscate more than 109 grams of the deadly drug, fentanyl.
Additionally, law enforcement seized 161 grams of methamphetamine and cash from drug-selling proceeds that totaled $1,860. Deputies say that the total street value of the drugs they seized was more than $30,000.
After seizing the contraband, officials were able to identify the driver of the car as 32-year-old, Bo Rodden of Rollinsford, New Hampshire.
WMTW says that Rodden was charged on multiple crimes including aggravated trafficking in scheduled drugs and providing false information. He was in court for his initial appearance on Wednesday.
This Massive (& Gorgeous) Waterville, Maine Home is For Sale & You NEED to See The Photos!