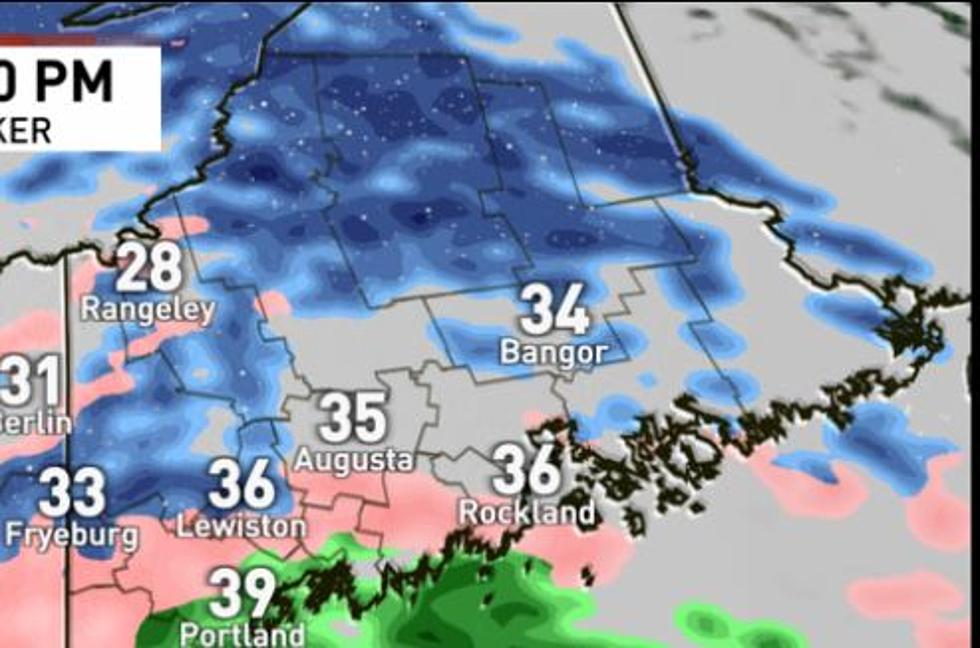 Oh You Thought It Was Spring? More Snow Headed to Maine Later This Week
WGME 13
Maine just threw a springtime head-fake at us.. Winter is returning to New England this week, if only for a brief while.
According to WGME 13, it looks like much of Maine will pick up some accumulating precipitation on Wednesday night into Thursday. Just how much, and what type of precip will all see it yet to be completely determined.
According to WGME 13, a system will move over Maine late Wednesday into Thursday that will put mostly rain towards the coastline but will taper to snow, sleet and freezing rain inland.
While temps will spike to near 50 with sunshine for Central Maine on Wednesday, that springtime reprieve will be short-lived as temps dive back to the 20s for most of us Wednesday night into Thursday. That's when the precipitation will begin. Most of can expect an inch or less, but it's not so much the amount as it is the type. If we see sleet and freezing rain, as is being predicted for Central Maine currently, road conditions could deteriorate drastically.
After this storm passes it looks like we could get another partial hit of winter weather headed into Friday. We'll keep you updated with the latest as more winter conditions develop.
Do You Remember These 8 Crazy Maine Weather Events?
Top Rated Yelp Restaurants In Rockland
We've put together a list of some of the best restaurants in Rockland, according to
Yelp
reviews. Keep in mind that some of these establishments are seasonal and they may still have COVID-19 safety protocols in place.
Do you have our free radio station app yet? If not, it's the perfect way to request a song, talk to the DJs, enter exclusive contests and to stay up to date with everything that's happening in and around Central Maine and the world. When you download it, make sure you turn on the push notifications so that we can send you exclusive content and local breaking news that you need to know about first. Just enter your mobile number below and we'll send a download link right to your mobile device. After that, you can download for free and immediately begin accessing all kinds of exclusive content tailored just for you. Give it a try and stay connected with us!