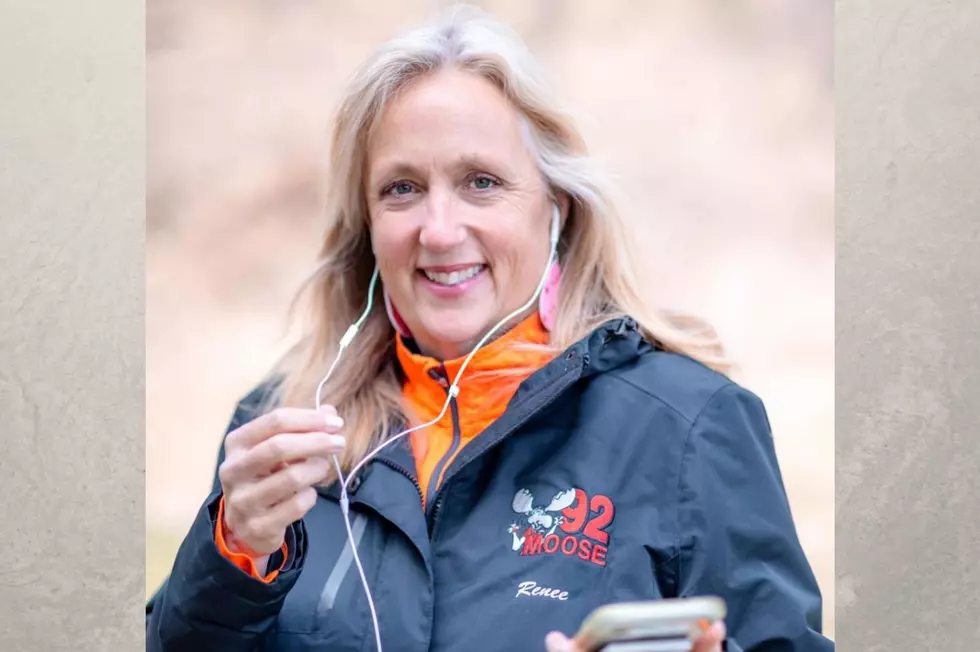 Renee Nelson Leaving The 92 Moose Morning Show After 30 Years
Canva_Dave Dostie
Today is a day that has been a very, very long time in coming…I have decided to leave the 92 Moose Morning Show on June 23, 2021. I am relocating to Florida. No. More. Winters.
On the surface, this may appear to be a snap decision, but it is not. I decided while I was in high school that I really did not want to do winter anymore. I had moved away but got my first job in radio back in Maine…and then built a career here. Over the years, I have toyed with the idea of moving, and it just never really worked out. In 2019 I sold my house, intending to move at that point, but due to a family situation, I decided to stay in Maine until spring of 2020. As we all know, in March of 2020, things took a turn with the pandemic. Weirdly, it was such a blessing. The last year I have spent at 92 Moose has been the most rewarding. I love working with Matt James; I know what a fantastic community we have in central Maine; helping to get Camp Out Hunger for its first two years has been an honor. Being part of the fabric of central Maine as we all navigated the pandemic is precisely where I needed to be, and I fully believe that the 92 Moose did an amazing job of keeping people informed, connected and bringing a sense of normalcy and some humor in a time where nothing seemed normal. I know doing the show, being part of this community was one of my lifelines during this time. 
May 1, 2021, I saw my 30th anniversary happened with 92 Moose, and it was an eye-opener of how much time had passed, and you know what… I still have been doing winter! Time to take action. In the spring of 2021, things started to come together, and while not perfect, the universe was telling me the time is now.
I will be spending my summer house and cat sitting for friends here in Maine and generously allowed me to take care of their Florida home. That will give me months to find a job and a place to live. You see…I am taking a giant leap of faith by doing this without a job waiting for me. Honestly, that is a wee bit scary. I also have to leave ShadowDog behind for a few months as I get things settled, the hardest part of this decision. 
But since I do need to come back for my ShadowDog…I might do that in early November…just in time for Camp Out Hunger 2021…maybe they will let me help out! 
KEEP READING: See the richest person in every state
See the Must-Drive Roads in Every State