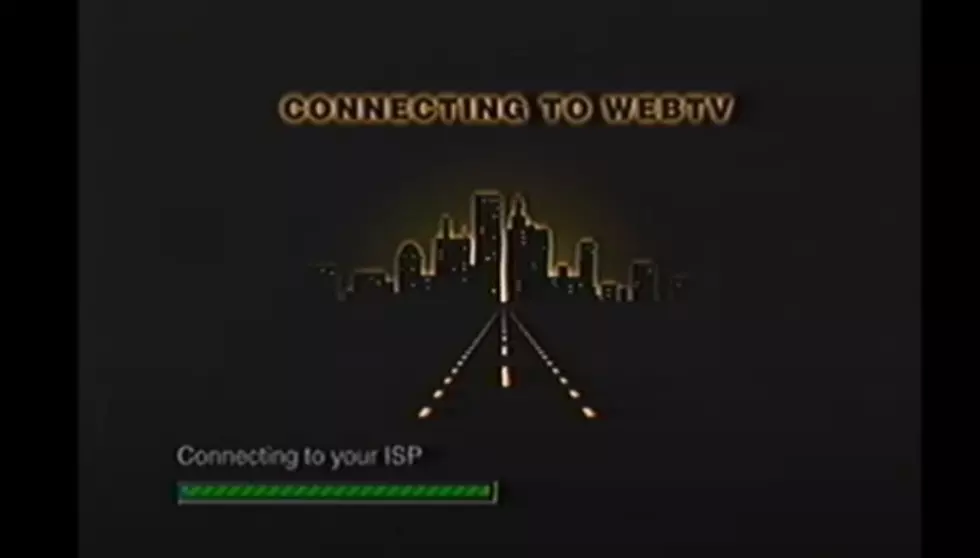 #TBT – Do You Remember Web TV?
Youtube
Recently, I was having a conversation with a younger (and new to the business) coworker about how, back in the day, nearly every radio studio had a TV in it.  Before the days of the internet being EVERYWHERE, we used the in-studio TVs to keep an eye on cable news networks, sports games, or (if you worked in the afternoon) to see what Jerry Springer's guests were fighting about.
At one station I worked at, in my hometown of Houlton, we didn't just have a TV...  We had Web TV!
Not a big surprise, my coworker had no idea what a Web TV was.  In fact, she was in first grade when the first generation Web TV came out.
According to Wikipedia, the concept for Web TV came from a man named Steve Perlman.  One night, he was playing around on the internet (we used to call it surfing) and visited the Campbell's Soup website.  The site was loaded with recipes that used Campbell's soups.  That made him think about all the people that could use those recipes, but did not have access to the internet.  That inspired him to create a device that allowed easy access to the internet, but was less costly than a computer.
Additionally, he planned for the device to merge TV and the web.  So, for example, a person watching a show could hit a button that would display info (from the internet) about the show.  Or, during commercials, the device could display a clickable link to the business whose commercial was airing.
After a year of development, Web TV was announced on July 10th, 1996.  It went on sale on September 18th, 1996.  Initially, there were two versions, a Sony version and a Philips version.  The only difference was the price.  Each unit cost between $329 and $349, with the monthly service costing $19.99.
In 1997, Microsoft bought the company.  The name was later changed from Web TV to MSN TV.  Surprisingly, the service continued until early 2014.
As you can see from this commercial, it functioned like an early cable box or smart TV.  It had a program guide (such an exciting concept, at the time), picture in picture, web access, etc.  The only thing it was missing was a DVR.
This guy was nice enough to record himself using a Web TV so that we can see what it was like.
Did you ever own a Web TV or MSN TV?
Enter your number to get our free mobile app
MORE: See 30 toys that every '90s kid wanted