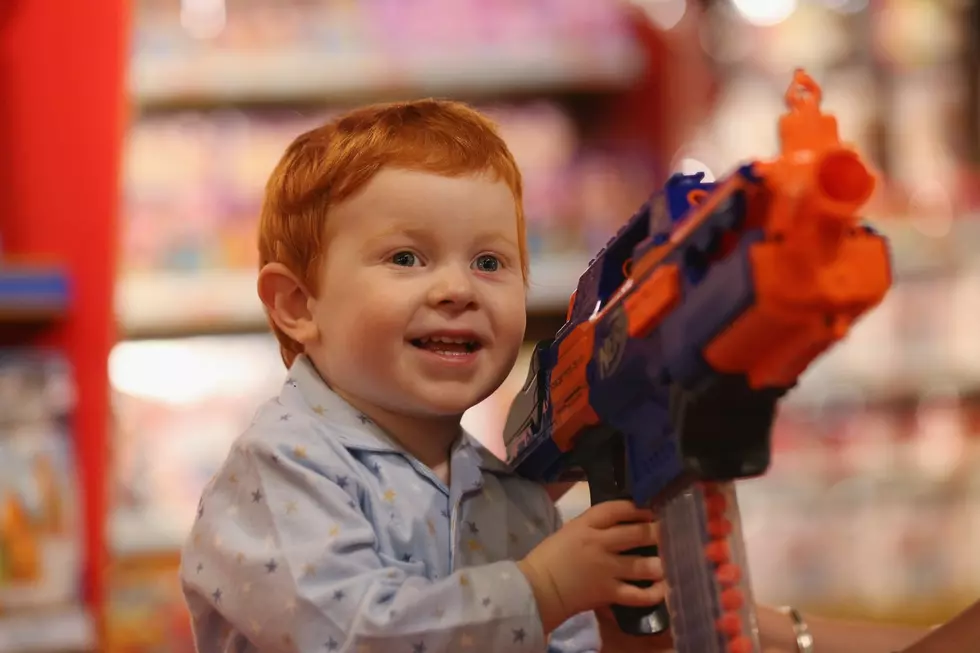 Top 5 Selling Toys This Holiday Season
Getty Images
As you're out and about shopping and buying gifts for those special people in your life this holiday, do you ever stop and wonder what some of the most popular items actually are?
Worry no more, I have done my due diligence and comprised a list just for you of some of the top toys of the year! Of course thanks to a little help from my friends at Business Insider for the helpful hints. Actually, they did the research. I'm just sharing it with you... now get off my back!
Not a huge surprise, especially with a new movie coming out this month (12-2017) that Star Wars Legos are among the most purchased toys for little ones this season! I was never any good at legos.. in fact, I don't like them at all. They're way too tedious and stepping on them is like entering the gates of hell. Sorry, I don't mean to be a Debbie..
Another big item this year, as you can see above, is giant airplane size puppy balloons. Jk y'all, I'm talking about Paw Patrol and all the accessories that go with. Got a Paw Patrol lover on your list? Well so do a lot of others so good luck finding anything in stock. Woof.
Shopkins? What in the heck are these things? Not only have i never heard of them before but I also have never seen them. These are apparently in the top 10 items being sold nationally this season. Looks like a formal little tea party... who wants a tea party? Where're the toy kegs at? Let's rage!
Here's a classic best-seller that we can all get behind! Hot Wheels! If you don't own at least 75 Hot Wheels cars and 27 miles of flimsy plastic track, were you ever even a child?! I can't tell you how many times I snapped a piece of track off and it caught me right in the eye. I don't understand how either, I guess I'm just accident prone.
Nothing says "Merry Christmas" like an adorable little ginger slinging automatic rapid fire foam darts through his heavy duty D-cell powered Nerf Gun! If you're a dad with a son and haven't had at least 5 Nerf wars, are you even #Parenting? My son Evan has so many of these things that they're becoming hard to keep track of. And talk about a load of darts, every time we move a piece of furniture to clean we find a pile of these darts.. and Cheetos.
No matter what, or who, you're shopping for this Christmas season, take into account the top-5 best selling toys of the year- They're no-brainers and super-easy to find! Now start doling out that cash ol' Clarence!