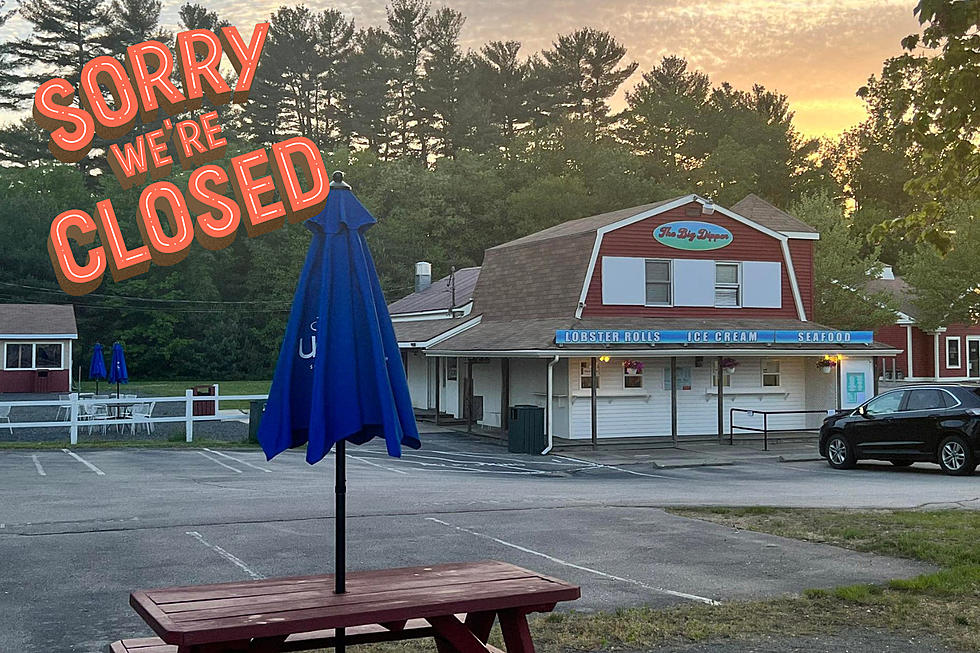 This Seafood and Ice Cream Place in Somersworth, New Hampshire, Won't Reopen
The Big Dipper Fried Seafood & Ice Cream via Facebook
Sad news for food and ice cream lovers: The Big Dipper Friend Seafood & Ice Cream, will officially be closed.
This charming spot, located on 222 RTE 108 in Somersworth New Hampshire, which is known for it's incredible seafood and delicious ice cream, will not reopen this season.
The Big Dipper is a go-to spot for foodies and locals searching for a delightful meal. They are located in the heart of NH and they're inventive menu will now be no more.
You can feel that the decision made to close was difficult for the owners. Many fans of the place have talked about how much they will miss their famous lobster rolls, the delicious ice cream in the summer time and the beer garden they highlighted in the fall.
The reasoning for the closing is not crystal clear with the owners officially posting that the property has been sold and they regretfully will not open. Factors could be maker dynamics, unforeseen circumstances, anything really.
Let's all now raise a metaphorical spoon and toast to the all the moments and tastes that made the Big Dipper a cherished part of the New Hampshire!
10 Reasons Why Bangor Is Way Better Than Portland
Here's why Bangor, Maine's Queen City, is far superior to Portland, which doesn't even have a good nickname. Wait! What about Forest City, you ask? Please, don't talk to Bangor about forests. You can't handle our 600-acre Bangor City Forest!
Maine Bars & Restaurants W/ Patios & Decks
Who doesn't love enjoying a beer and a burger on a patio (or deck) on a warm summer night? Clearly, as we are still dealing with the pandemic, you may want to reach out to each of these establishments to make sure they have not made any temporary COVID-related changes to their business.