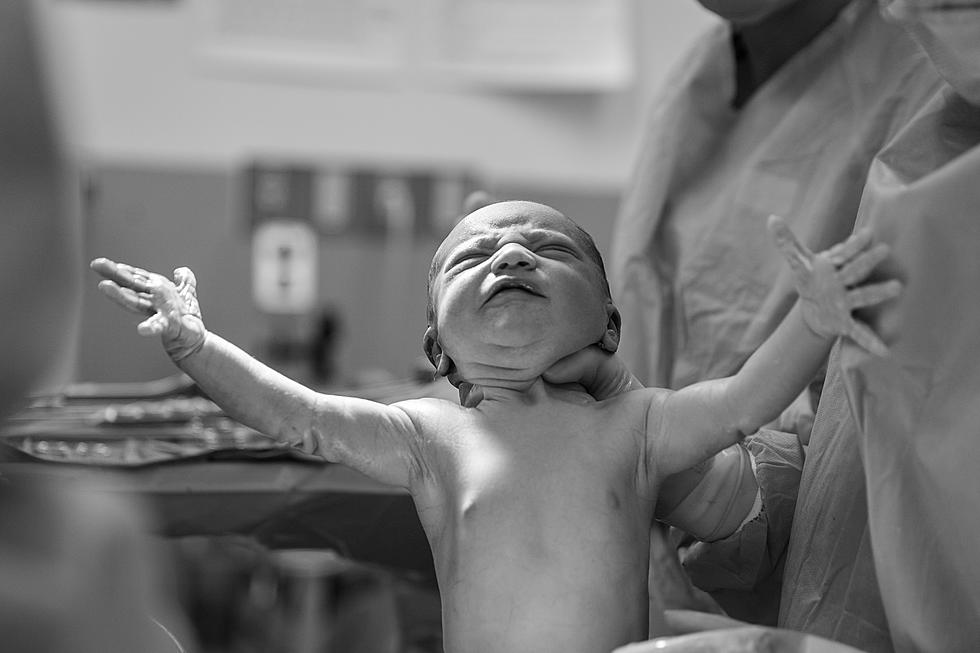 Home Births in Maine Nearly Doubled since Pandemic Onset
Alex Hockett via Unsplash
Let's talk about babies, shall we? There is nothing like the rejuvenation of new life or a hearing the first cry of your newborn after birth. If you are pregnant, or working to become a Mother or Father, have you heard that home births have nearly doubled since Covid hit?
It seems like the traditional route to the hospital has been detoured by many new Mommy's wanting to turn down the home birth road, instead.
---
According to an article put out but WGME Channel 13,  a new Mommy, Heather Davis talks about her concerns and opinions on hospital births and why she had a home birth.
"I didn't want to risk being in the hospital and getting sick while they're delivering, You could only have one person in the room, you can't have an extra support like a doula, and your significant other wasn't allowed at any of the parental appointments or ultrasounds,"

-Heather Davis
Heather delivered her first two children at Mercy Hospital but because of the onset of COVID and unpredictability as well as no vaccines as of then, Heather made her decision of delivering her baby at home, easily.
Heather isn't the only one who feels this way.
According to the article, a report by the CDC says in "2020, home births jumped by 23 percent in Maine, even though total births declined."
Even though the number of Mom's having babies went down, home births have increased, which is mostly a result of the pandemic.
It also depends on which hospital you choose to deliver at. There are going to be different procedures, protocols, and COVID restrictions at each.
Furthermore, their are pros and cons to home births but the American College of OBGYNs say that hospitals are the safest places to deliver your child.
Creating your birthing plan for your child involves serious decision making on how you want to welcome your little one into the world.
The desire to give birth at a place which gives you solace and comfort is commonly felt amongst new mothers. Many women feel that home births give you the feeling of freedom and liberty to master your own birthing plan.
Whether you are going to the hospital to meet your new child or snuggling up in a pool of water or in your bed, here is some information I found at Birthing Better, which provides the simple difference between hospital verse home birth.
KEEP READING: Here are the most popular baby names in every state
KEEP READING: Here are the most popular baby names in every state
Using March 2019 data from the
Social Security Administration
,
Stacker
compiled a list of the most popular names in each of the 50 states and Washington D.C., according to their 2018 SSA rankings. The top five boy names and top five girl names are listed for each state, as well as the number of babies born in 2018 with that name. Historically common names like Michael only made the top five in three states, while the less common name Harper ranks in the top five for 22 states.
Curious what names are trending in your home state? Keep reading to see if your name made the top five -- or to find inspiration for naming your baby.
Lewiston's New Years Baby Represents Rebirth for Mainers
Lewiston's New Years Baby Represents Rebirth for Mainers
Little Grace-Glow was the first baby born on New Years day and this tradition of rebirth goes way back to ancient times.