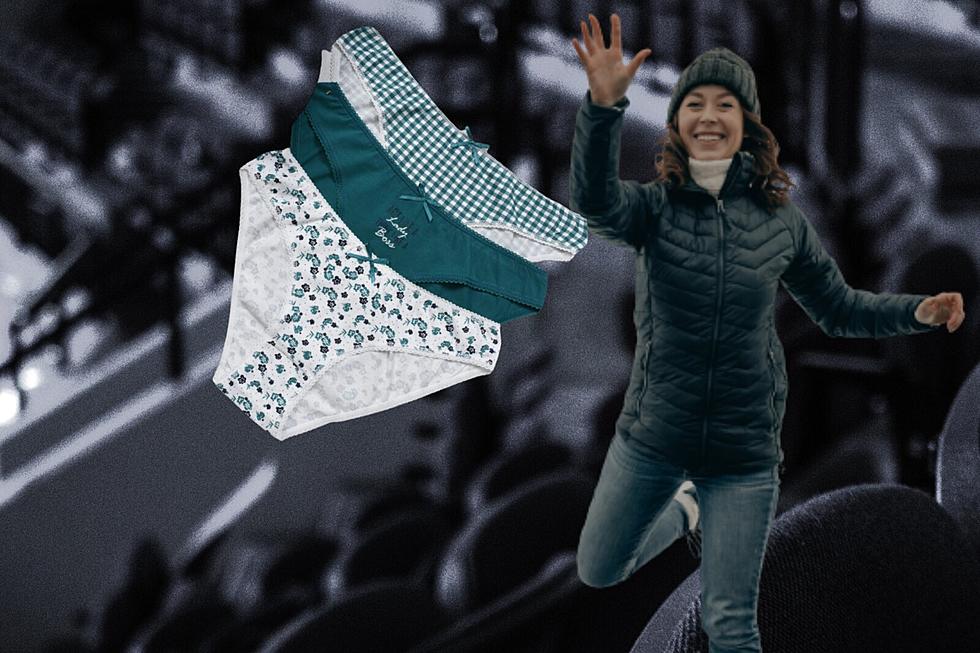 Maine Hockey Team Asking Fans To Throw Panties On The Ice
Unsplash/Canva Pro
Panty throwing, am I right? Where did this long standing tradition come from? Throwing bra's and panties on a stage or sports arena is a form of expression to outpour your sexual admiration to your favorite team or musician. But I have never understood this. I think it's a waste of perfectly good knickers.
The Maine Mariners Ice Hockey team is asking you to do just that.
BUT IN A DIFFERENT WAY! Yes I am yelling because this is genius and I myself am gathering under garments to help.
They aren't being gross about it. They are actually helping others out through your sports bra's and underwear.
Let me explain. Apparently, "tosses" are fabulously popular in the sports world. There are teddy bear tosses where everyone throws stuffed animals on the ice at the end of the game and this is normally to help charity. So why don't undies?
It's the Annual Underwear & Sports Bra Toss!
According to Mariners of Maine Website, 
"Bring new, unopened packages of underwear or sports bras to throw onto the ice after the Mariners first goal! Proceeds will be donated to Preble Street and the Sports Bra Project. It's also Women in Sports Day."
Preble Street provides barrier-free services to help people experiencing problems with homelessness and other difficulties. They help find you a safe place to live as well as help to empower women in all ways.
This is beautiful and The Maine Mariners want to help. They also are doing this for the Sports Bra Project which "provides sports bras to athletes who don't have access to such a basic piece of equipment."
If you are interested in being a part of this wonderful and fun cause head on over to the Mariners Game on Sunday at 3:00pm. All the info on the game and the toss is here!
Let it All Hang Out, These Maine Resorts are Completely Nude
Maine is not as snobby as you think because these three locations encourage you to be naked.
Top 5 Maine Towns Voted Easiest for A Hook-Up
Let's talk about sex, baby. Let's talk about the towns in Maine where you are most likely to get laid.