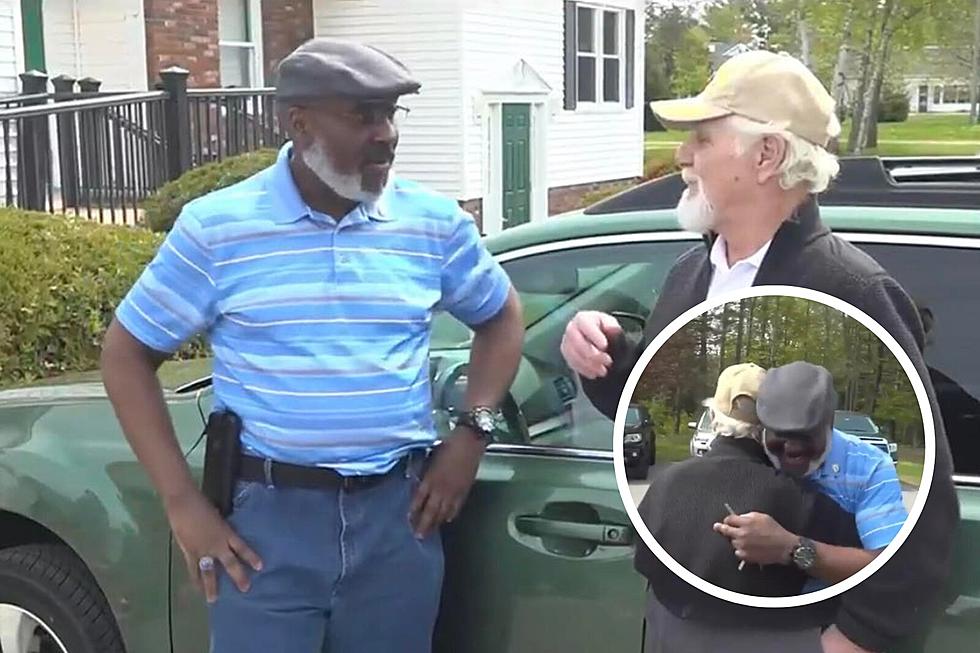 Maine Veteran Donates Gifted Car to Another Deserving Veteran
YouTube WABI | Maine Local News, Weather, Sports
A Maine veteran received a brand new vehicle and this is all thanks to the efforts of the Maine Veterans Project and the Holden Police Department. But this donation came with an unexpected twist. This is all according to WABI. 
Each year their is a vehicle donation program that was started by the Maine Veterans Project and Holden Police. During last year's donation the President of MVP, Doc Goodwin remarked, "I wouldn't be surprised if this car ends up being another donation down the road,"
You guessed it, one year later, retired US Navy Corpsman Keith Witherspoon's who was previously gifted the 2014 Subaru Outback found a new owner for it.
This act of kindness is the epitomy of "paying it forward."
Corspman Witherspoon said,
"People always talk about making the world a better place, and this is my modest effort to give back to someone as deserving as Dale, who is a wonderful person."
The recipient of this years definition of "paying it forward" is Navy Veteran, Dale Fox from Weston.
Unfortunately he was in an accident that totaled his truck and is now facing difficulties getting around. Because of that, Witherspoon gave it away to another deserving service member.
Witherspoon was proud of the support he received from the police department in the town of Holden and the Maine Veterans Project. This experience motivated him to give back to a deserving veteran.
The Maine Veterans Project has so many wonderful programs but the vehicle donation program holds a special place to many.
25 Places in Maine That Only Takes Cash
New England-Themed Episode Ideas for the "Frasier" Reboot Set in Boston
It's been a while since Frasier lived in New England, so here are some potential shenanigans for the Paramount+ reboot set
to take place in Boston.