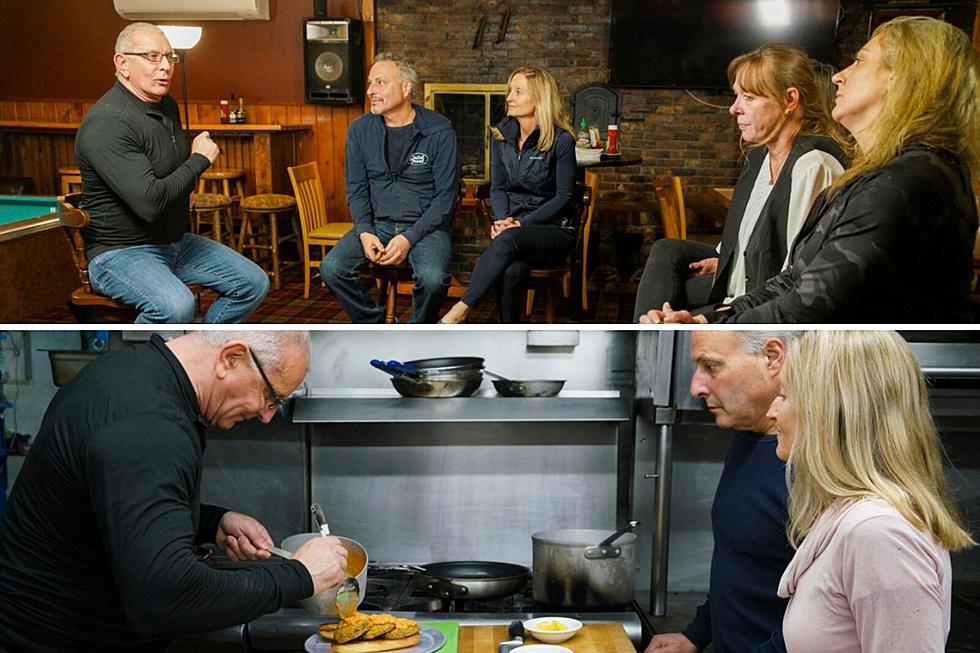 'Restaurant: Impossible' Brings the Food Drama With Another New Hampshire Spot
Restaurant: Impossible via Facebook
Restaurant: Impossible, featured on the Food Network is so dope. Let me tell you why.
In his quest to save struggling restaurants and provide hope to their owners and employees, this incredible Award Winning Chef, named Robert Irvine employs a combination of creativity, resourcefulness, and physical strength to save these restaurants.
Along with his chef-career, he is also a fitness authority and from the photos I have seen, his muscles are huge. Just so you know.
Chef Irvine jumps right in and attempts to save these restaurants from impending doom in just two short days with only $10,000 bucks! He assess the restaurant and watches the staff and helps them to uncover their weak points.
After that, he dives into action, like a "foodie superhero" who puts everything back together for them and re-introduces that particular restaurant for a grand re-opening to the public!
Chef Irving is coming to New England! He met with a local New Hampshire family owned restaurant and is going to work his magic with them.
It was recently announced on their Facebook:
"At a family restaurant in New Hampshire, Chef Robert Irvine sits down to a table full of food... but will he like it? Can he even eat it?!  Don't miss tonight's new episode of #RestaurantImpossible at 8|7c to see what happens."

The restaurant is called, The Dutch Treat in Franconia, NH. Located at 317 Main street they describe themselves as having a casual atmosphere and great food for fifty years!
Make sure to watch the newest episodes of Restaurant: Impossible on the Food Network!
You may also be interested in Can Chef Robert Irvine Save This New Hampshire Restaurant on 'Restaurant: Impossible'?
4 Places To Get Great Maine Seafood Tourists Don't Know About
There Are Surprisingly 13 Places to Get Food and Drinks Inside the Maine Mall