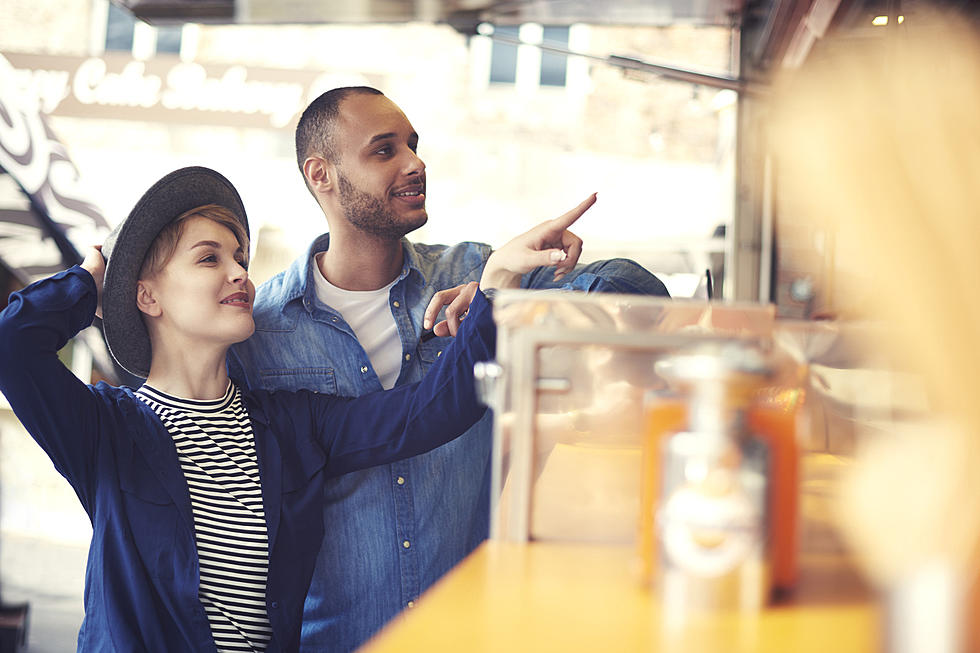 Road Trippin' – Maine's Only Food Truck Park
gpointstudio
According to Only In Your State, if you are into food trucks and late night eats, you need to make a trip to Wells.
After 4 PM, throughout the summer, the parking lot of iconic Wells donut shop Congdon's Donuts turns into a food truck park.
The event, which got its start back in 2017, is now the largest of its kind in New England.  In the past, it has been a great place for friends and family to meet.  Now, with COVID-19-caused social distancing, the outdoor event has replaced bars (which, for the most part, remain closed) as a gathering place for friends.
It's your chance to sample the food some of New England's best food trucks.  Those trucks are serving up everything from hot dogs, to lobster rolls, to Thai food, to tacos, and more.  Check out a list of trucks in attendance each night HERE.
In addition to the trucks, they have a beer garden that serves beer made with Congdon's donuts!
CAD also has theme nights like classic car nights and tithing Tuesday.
Because it is such a popular attraction, the experts suggest you get their as close to 4 PM as possible (just so you can avoid long lines).  It is so popular, in fact, that they have a shuttle bus.  So, you can park elsewhere and hop the shuttle to the parking lot.
We're always looking for fun road trips.  Know of any that we should be reporting on?  let us know by sending us a message through our app.
Enter your number to get our free mobile app
KEEP READING: Here are 6 foods from your cookout that could harm your dog