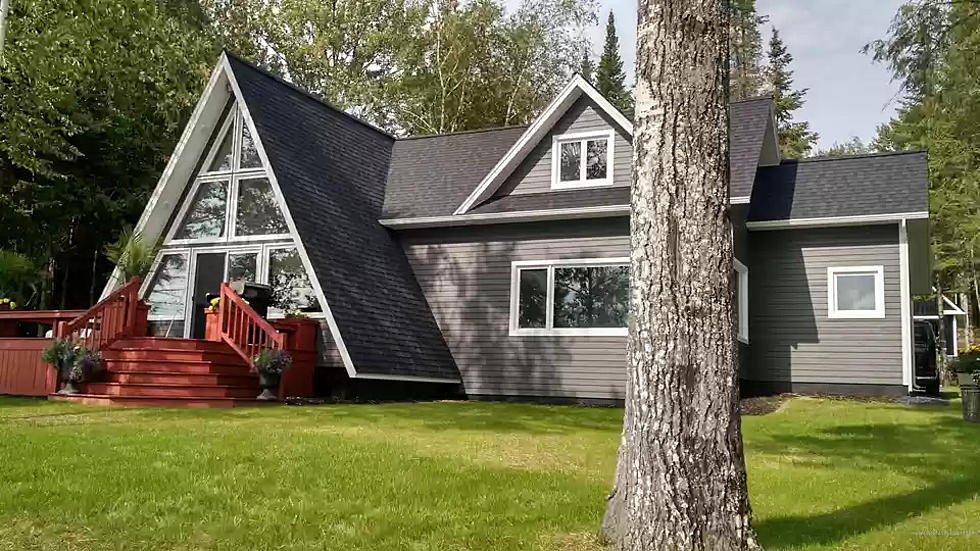 The Most Character-Filled House You'll Find in Maine
House via Realtor.com
Walk into a world of awe with this incredible property I stumbled upon on Realtor.com by Stephanie Beaulieu with Fields Realty Llc. This property is Located at 916 Bay Creuse Rdin in Sinclair, Maine.
The charming property peaked my ears and tilted my head like a puppy staring outside watching the jogger in shorty shorts on his daily run.
A lot of us say that when looking for a new home, we want a lot of, "character" and I truly believe that this house is literally the definition of that word.
According to Realtor.com, Coming in hot at $399,999, this 1,200 square foot house, is on just under 2 acres and  will pull you into a magical world of luxury and character.
The house was built in 2014, according to Realtor.com and still looks so brand spanking new. The floor to ceiling windows are so brilliant and big that the sun will stream in an soak your living room with positivity.
I am very into houses that make you feel like your in hobbit land or a charming magical forest of fairies and the architecture of this house certainly puts off that vibe. The cathedral ceilings and spacious flow helps to calm yourself after a hard day.
---
The house was specifically sized for, "spacious comfort" as Realtor.com says and I will also add that it does come fully furnished!
Not to mention, the backyard. Let's take a minute to bless this back yard and front yard. Also, the side yard. I can't believe how great all the yards are. Their is a wood deck and very lush lawn that will give the space and opportunity to plant, garden, and do so many cartwheels.
The house is in Aroostook County and I believe it will go fast.
Here is a gallery of the entire house below!
The Most "Character-Filled" House You'll Find in Maine
The Most "Character-Filled" House You'll Find in Maine
I found a character-filled house in Maine at 916 Bay Creuse Rd, Sinclair, listed by Stephanie Beaulieu with Fields Realty Llc via Realtor.com, that will knock you off your seat. This home gives you charm, class and contemporary structure and style. For more info, check the listing here.
My Top Wallpaper Choices for My Maine House
My Top Wallpaper Choices for My Maine House
It's not easy picking something to put on your wall that is literally going to last for years. If I am going to be stuck looking at the same thing every single day, it's gonna be good. Help me choose my wallpaper for my living room, bay window wall!