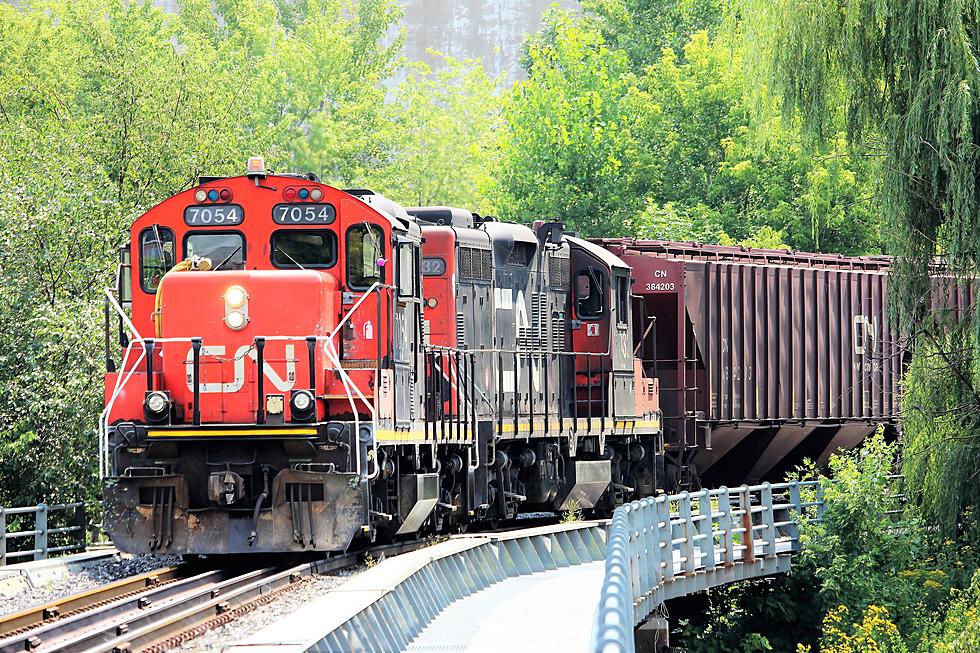 Central Maine Man Being Sought by Police For Assaulting Girlfriend Jumps on Moving Train
Laurent Jollet, unsplash
It was a was a pretty wild situation that developed in a Central Maine town on Monday afternoon. Fortunately, when all was said and done, it did end in the arrest of the suspect at large.
The Kennebec Journal is reporting that police received a call at around 3 pm on Monday about a couple that was fighting in the vicinity of Bangor Road in the town of Clinton, Maine. When an officer from the Clinton Police Department arrived on the scene, the male subject and alleged aggressor had already fled the scene.
Police say they spoke with the man's girlfriend who had visible injuries, presumably from a domestic assault. It was reported to police that the male suspect had hit the woman while they were arguing.
Police attempted to locate the suspect but were initially unable. This prompted a response from a Maine State Police K9 unit to attempt to track the suspect. The State Police K9 team was able to trace the suspect's scent to some nearby railroad tracks.
It was then determined that the suspect had jumped onto a moving freight train and rode it into town. After arriving in the center of town on the train, the man then jumped off the train and ran to a friend's house. That friend, however, then called the police to alert them to the man's whereabouts.
The KJ says that the friend then brought the man to a nearby convenience store where Maine State Police held the man until the Clinton Police Department could arrive and take him into custody.
At that time, 32-year-old, David Bowring, was taken into custody and charged with aggravated domestic violence assault and a probation hold. Bowring was taken to the Kennebec County Jail in Augusta where later posted bond and was released from the facility.
The is a developing story and we will keep it updated as more information becomes available.
All suspects are presumed innocent until proven guilty in a court of law.
Food & Personal Care Shortages We Could See In 2023
Here are some of the products that shoppers in New England could see shortages of in the next year. What else have you noticed missing from store shelves? Let us know by sending us a message through our app.
2023 Maine Agricultural Fair & Festival Dates
Even though it may not seem it, Maine fair and festival season is just around the corner. According to the
Maine Fairs
website, these are the proposed dates for some of Maine's biggest fairs and festivals. If there is an event that we missed that you believe should be on our list, please let us know by sending us a message through our app.