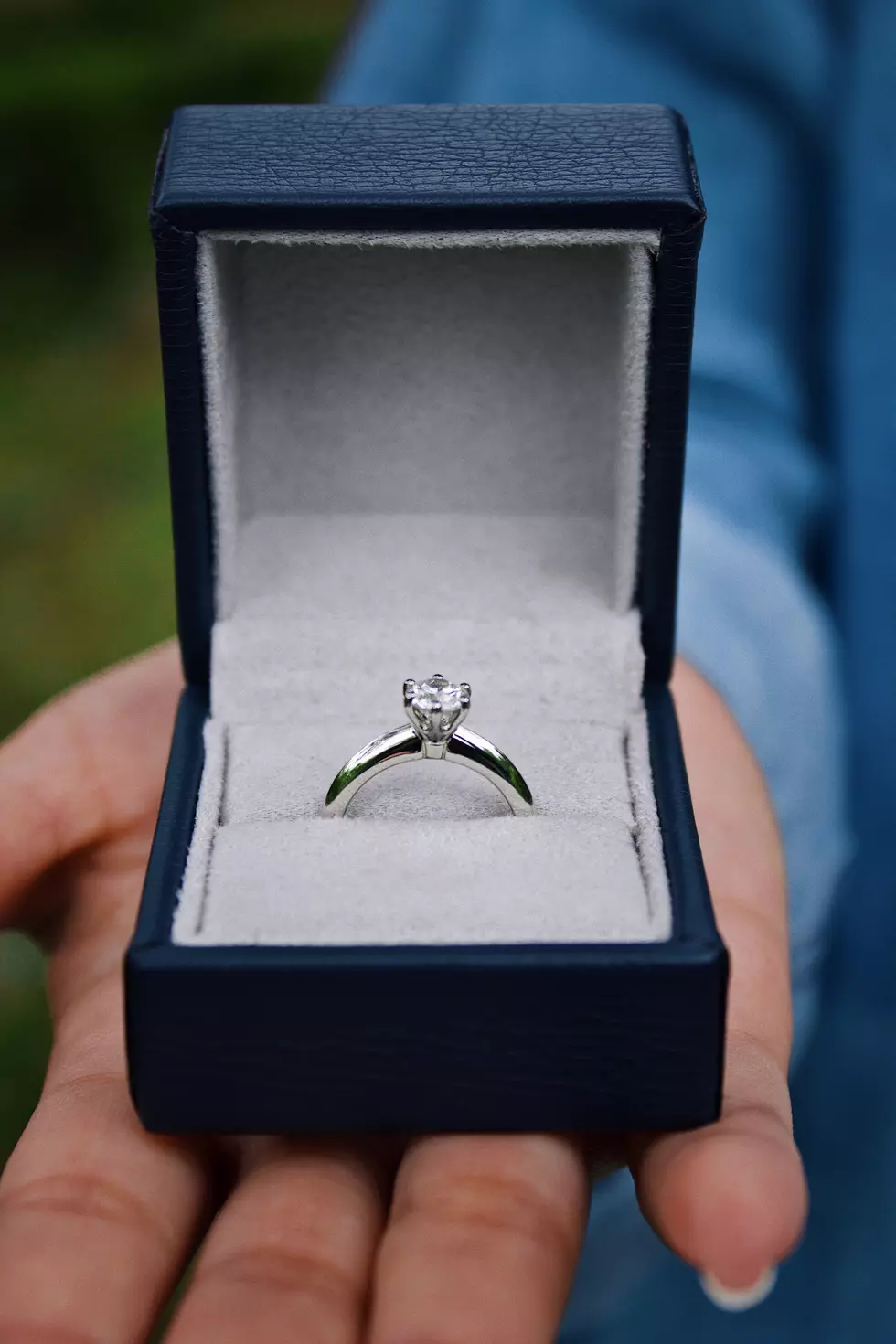 Engagement Ring Found After Being Lost in Presumpscot River
Korie Cull via Unsplash
Can you imagine losing your engagement ring? What about losing it in a river? You'd probably assume that it would be gone forever, right? This was not the case for a couple in Maine who lost their ring in a river and then was reunited with it thanks to help of a police department and another couple!
Westbrook Police Department was able to assist in this search by posting about it and because of that, the post was shared over a thousand times.
According to News Center Maine, Ben and Robin lost Ben's engagement ring and without the help of Erica and Erin they were able to be reunited with their prized possession. The ring was said to be "nestled in a rock" found last Sunday on a dock near the Presumspcot River.
As the article states, a week after the couple were reunited with their ring they were also able to meet the couple who found it! They went out have drinks and food!
Click here to check out the couples celebrating their success together!
Happily enough, because Erica and Erin were able to save Ben and Robin's wedding, they are going to attend the joyous day in September, according to the article!
Take The Kids to These 8 Free Swimming Spots in Maine
Are you having a tough time finding inexpensive or free activities for the kids this summer? Well, I am here to help you out with a list of free swimming spots in Maine with some helpful input from Google reviewers!
Former Searsport Emporium With Endless Opportunities, Up For Sale
A historic building in Searsport is for sale and it makes me think of Mr. Magorium's Wonder Emporium and if you are ready to renovate, this is the property for you!