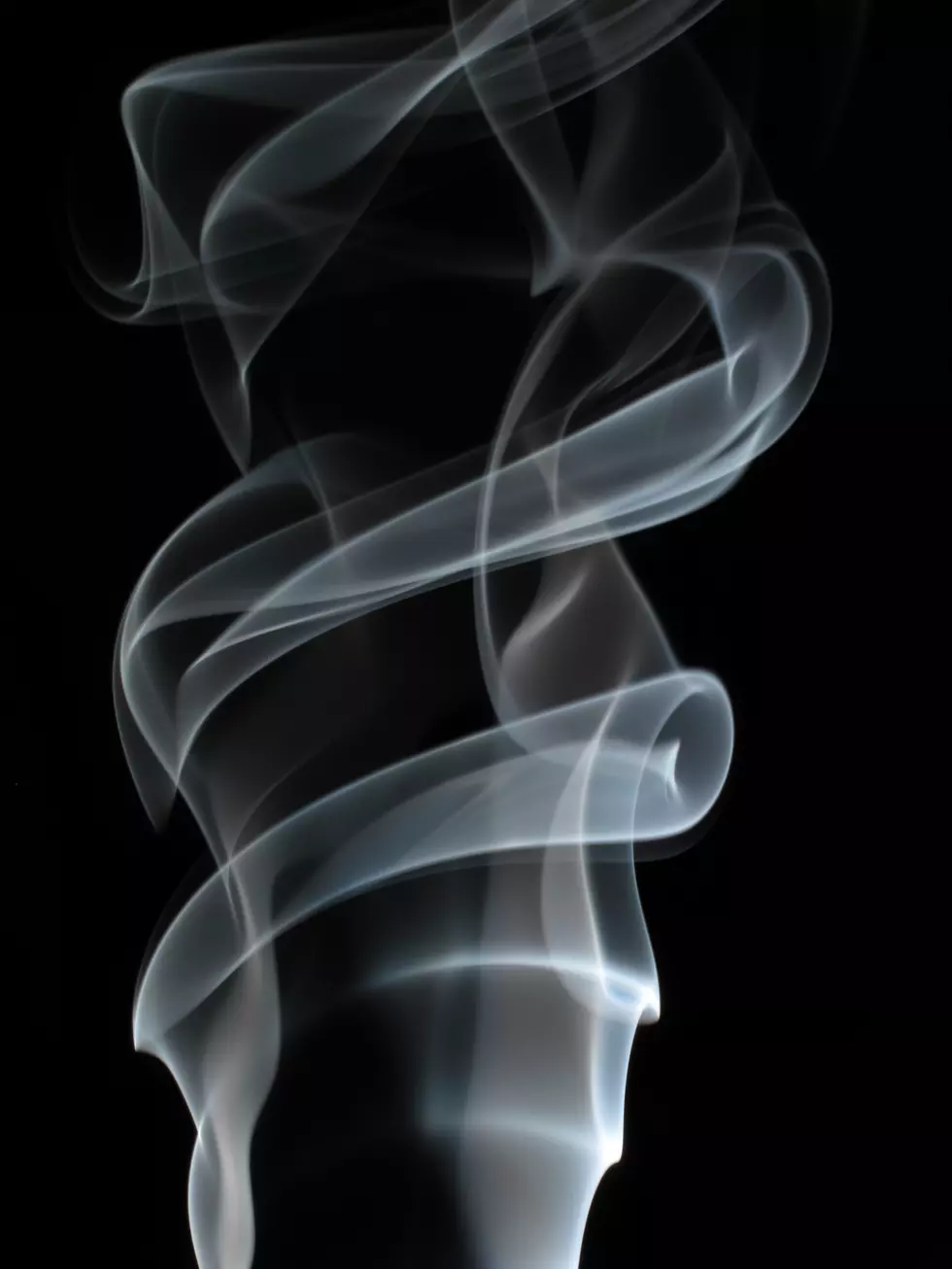 How Lizzy's Smoke Detectors Woke Up An Entire Lewiston Neighborhood
Daniel Thurler via Unsplash
Okay, let me set the scene for you. You're inside of a bedroom. My wife and I are in bed with our cat, Charlie, who was purr-snoring as per usual, in the middle of us. We were in the middle of zoning out to the new "House of The Dragon" episode 4 and besides that, it was very silent. We also had no fans on because it's been cold in the evenings lately.
Suddenly a nose that I have never heard before started to blast our ears. It was so loud that if you were at the BK Lounge down on Lisbon street enjoying a snack, you would've heard it. This sound came straight out of a horror movie and jumped right into our bedroom.
The only thing I can relate this sound to is a nuclear alarm siren. In addition to the sound being ear piercingly loud and the decibels so high, there was also a voice saying, "Get Out, Hurry, Evacuate, Leave Now."
Within the first 2 seconds of hearing this alarming nuclear siren, I immediately thought that the world was going to end. This is because I watch shows like, American Horror Story, my mind goes straight to everyone dying.
We both jumped out of bed, along with Charlie and ran down the stairs as fast as we could trying to figure out what in the hell was going on. After about 10 seconds we both realized it was our smoke detector. When I was growing up, my detector did not sound like that.
We did smell smoke but did not find anything traces of fire. Let me set this scene. I am running around in my underwear opening the doors, watching the neighbors come outside of their houses because it was so loud, and I am running like a mad person trying to fan no flames with my sons bedtime book.
Janelle finally yelled, "It was the candle!" We ran upstairs and she had just blown out the candle that was lit and because of where the detector was located the smoke from the candle floated right up into that sucker and that is how I thought the world was going to end.
Intense, I'll tell ya. When all was said and done we went back into the bedroom, sat on the bed, Janelle immediately ordered 3 rope ladders and 2 extra fire extinguishers. And I sat their contemplating death.
Make sure you and your family do practice fire drills and listen to what your detector sounds like before it goes off on it's own because holy hell, my ears are still ringing and I am still planning my funeral.
My Reasons Why Lewiston Is Amazing & Doesn't Deserve All the Hate
An article was posted recently on Reddit describing reasons why Lewiston, Maine is a state to 'Stay Away From', well I am here to describe the reason why I love living in Lewiston.
Maine Photographer Wows Us With Horror Photo Shoot
A local photographer has brought horror to Maine in a really cool way. She did a group photo shoot with a bunch of friends and I have a feeling this is going to blow up.