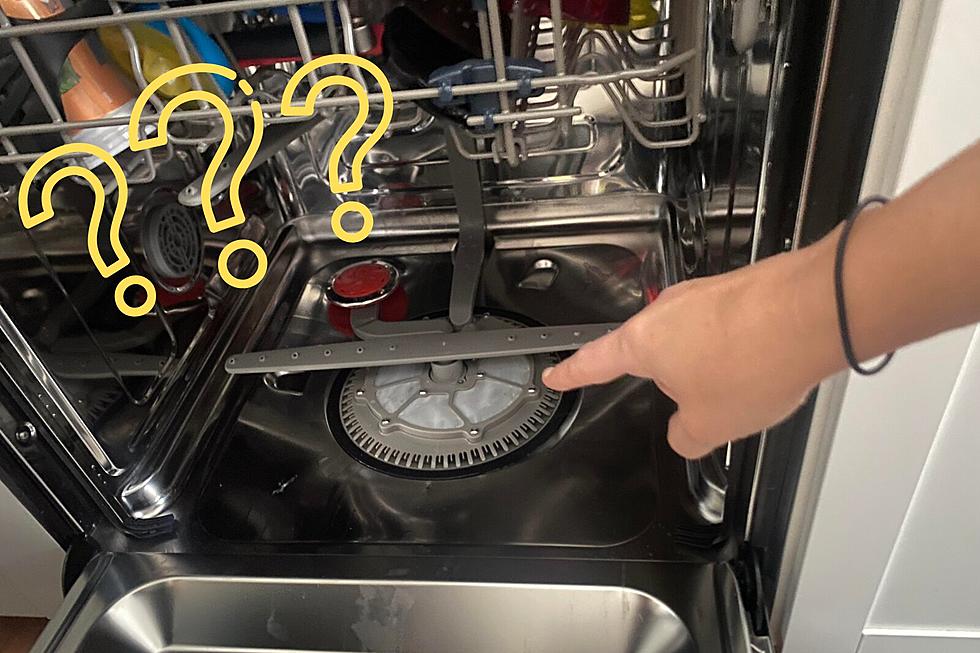 Less Than 10% of People Accomplish This, and We Did It Yesterday
Lizzy Snyder
During our on-air segment yesterday, we posed the question: "What duty is performed by less than 10% of individuals?" To my surprise, the answer was cleaning the dishwasher. Like many of you, I assumed that since the appliance's main function is to clean dishes, it was already spotless. However, I was mistaken.
Very mistaken. Apparently, there is a filter at the bottom of the appliance which catches all of the food and soap suds. Once you have a quick think about it, you realize how much left over food crumbs could be trapped beneath the washer.
---
We scratched our heads, pondered our next move, and ultimately turned to the wise and all-knowing oracle of our time: YouTube.
So, my partner-in-crime Nelly and I arrived at the dishwasher, ready to take on the world (or at least the left over food from dirty dishes).
---
With a few clicks and some awkward hand motions, don't ask, we were back in business and ready to tackle the chaos ahead. Nelly grabbed our trusty tools and got to work and I supervised because I am awesome at that.
After what felt like an eternity of unscrewing, we finally pried that filter open. And what did we find? Two crumbs.
I mean, we could have just shaken the darn thing and saved ourselves the trouble. But hey, at least we got in some quality screw exercise, right?
Below is the video of what we uncovered from the cleanest filter in history.
5 Reasons You Should Definitely Never Live in Maine During the Winter
Thinking about living in Maine during the winter? Well, you've been warned...
The 5 Legit and Sarcastic Maine Documentaries That Need to Happen
Inspired by the documentary about the Auburn Walmart Pole!