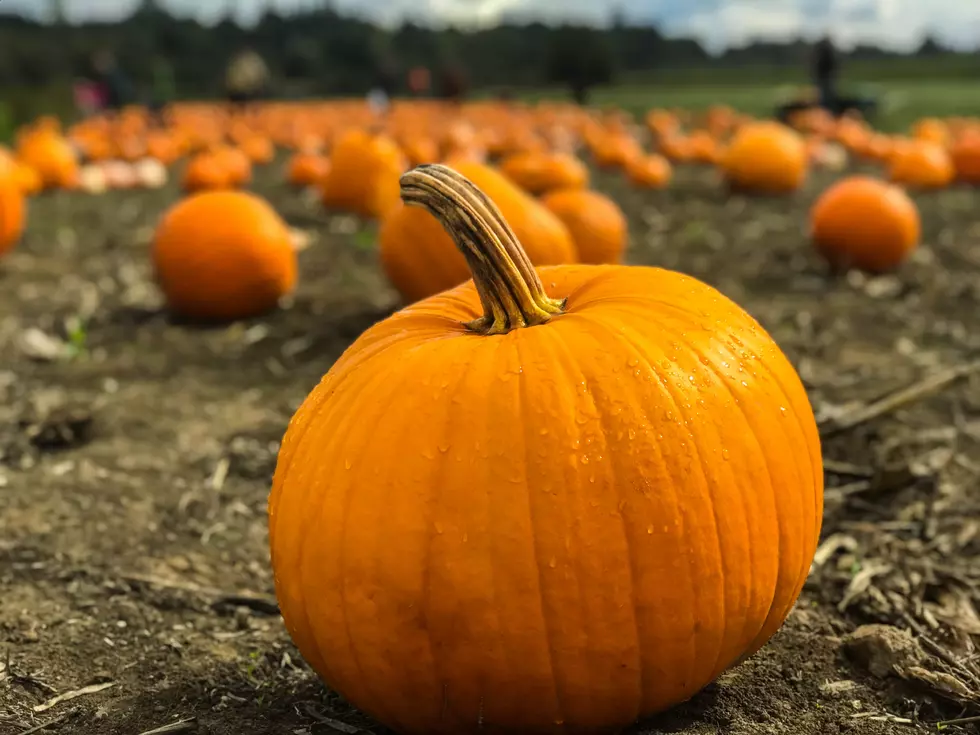 Maine Meteorologist Wins Contest With Thousand Pound Pumpkin
Unsplash
'Tis the season for ghost, goblins, and pumpkins! We are also right in the thick of Fair Season here in Maine and really gives you that warm fall feeling. Sweaters, stews, and lattes!
This year was the 15th Cumberland County Fair and it is known for their pumpkin growing contests!
The contestants were welcome to join the 33rd annual Cumberland Fair Pumpkin and Squash Weigh Off. As the website states, 
   This year's Cumberland Fair will host the 33rd Annual Maine State Pumpkin and Squash Weigh-In. Each year promises much anticipation and excitement to see who will grow record-breaking massive gourds!
According to WGME Channel 13, a thousand pound pumpkin won "the prettiest pumpkin contest" recently and this is the most beautiful pumpkin I have ever laid my eyes on.
It's round, orange, and has a very good looking Meteorologist standing behind it. Ladies and gentlemen, I would like to congratulate Mr. Charlie Lopresti for giving us such an incredibly creation!
This all took place at the Cumberland County Fair. Weighing out at an incredible, 1,116 pounds this pumpkin took first place, but being the best looking.
You can see the pumpkin and the proud papa right here! 
I am very impressed and had no idea that our beloved Maine Meteorologist was a pumpkin grower!
It's always so fun to uncover what Mainer's are up to, besides their day jobs. The photo was posted on WGME and got hundreds of comments.
It's very impressive and other Mainers agree saying.
You're awesome and so is that beast of a pumpkin!

Nicely done, again!! He also grows Italian tomatoes with

his family's heirloom seeds.

He should have won prettiest pumpkin grower, too, but we don't have a category for that.

I've been waiting to see one of Charlie's prize pumpkins can't wait to hear about it on the news!!
I learned through reading the comments that Charlie does this every year and that he doesn't only grow pumpkins but other vegetables!
Being part of a community that celebrates nature and the outdoors is so fulfilling!
Congratulations to Charlie and I can't wait to see what he's got in store for us next year!
Over 30 of the Best Places in Maine to Satisfy Your French Fry Craving
I have uncovered one of life's most beautiful secrets and that is that the world of French fries is expanding in Maine. Here are 30 of the best French spots to satisfy your craving!
Hopeful Sign Giving The Capital Of Maine Possibility & Love
The installation of the Hopeful sign brings so much more to the Capital of Maine and here's why.