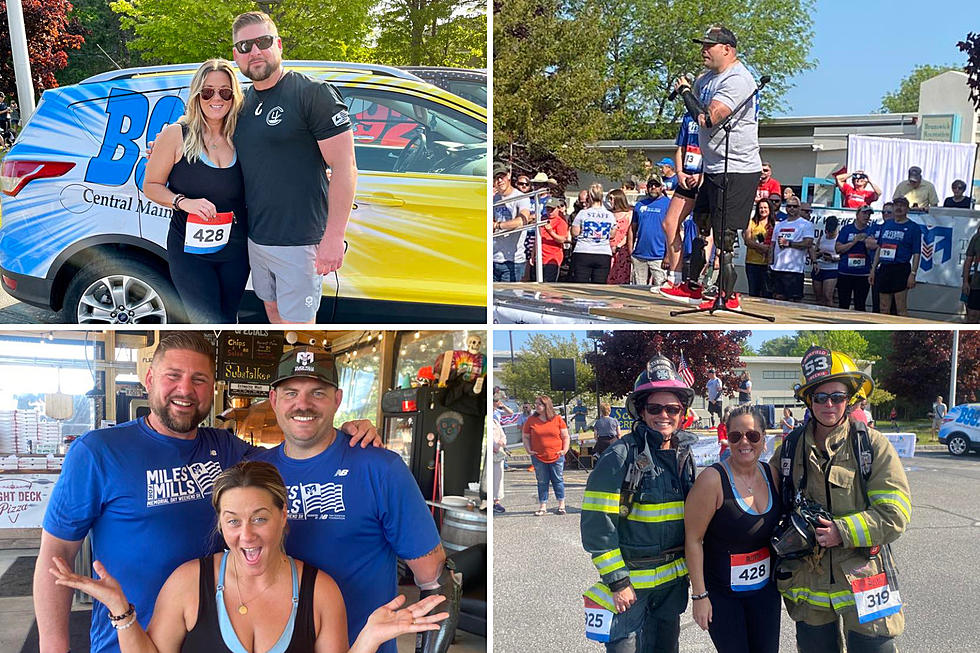 12 Years of Impact: The Epic Race Transforming Lives Every Memorial Day Weekend
Lizzy Snyder
Year after year, for 12 years, Miles for Mills 5k Race raises thousands of dollars to support the Travis Mills Foundation, an organization dedicated to assisting recalibrated veterans and their families. The race, presented by New Balance. 
This year was unforgettable and managed to raise an impressive amount of around $150,000 according to WGME, with over 1300 participants! This will certainly help to further this foundations noble cause.
Now, everybody knows that at the heart of this foundation is Army Staff Sergeant himself, Travis Mills, a true inspirations to so many. Having lost his arms and legs while serving our country, he has become an icon and a symbol of resilience to us all.
We ran at Brunswick Landing and it was hot. At one point I thought I saw a mirage of Elvis Presley. It was a dry heat, like the dessert but we all pushed on, grabbing waters and pouring them over our heads. It was intense and worth every step.
As I reflect on this weekend, I remember our service members, police, and firefighters running in their full gear.
There were so many amazing people who participate in the race. Too many to count and thank, but you know who you are.
"It's a special day to honor those who have fallen in the line of duty, But also, to go ahead and be able to bring more families to Maine at the Travis Mills Foundation Veterans Retreat and show them that life goes on after injury." According to WGME
I am looking forward to participating in this race again next. My finish time was 25:07 and I witnessed all ages take on this epic 5k and it was unforgettable.
The determination and support of a caring community really shines through every year at Miles for Mills. It's a testament of the human spirit and service.
Let us all remember and honor the fallen who fought and died for us.
Maine's Miles for Mills, The Most Intense Run I've Ever Experienced
This Memorial Day Weekend, I attended the Miles for Mills 5k in Brunswick and 1300 runners felt exactly the same thing.
22 Fun Places to Take Your Kids This Summer in the Corridor
We put together a list of 22 kid-friendly places in the Corridor - some for little ones, some for kids, some for teens, and some for kids at heart! Here are some venues you might want to check out!